Omni Military Loans Blog:
The 10 Best World Cup 2014 Goals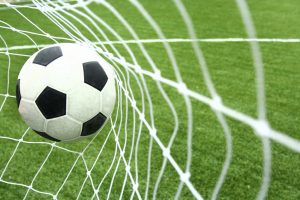 The World Cup 2014 has almost come to end, with Germany and Argentina playing for the championship this Sunday. The tournament has been filled with a lot of excitement through yesterday's game. Nothing, however, generates as much excitement as when a goal is scored, which there have been plenty of this tournament. We've picked our ten favorite goals (in no particular order) below. Let us know which goal is your favorite!
10 Best World Cup 2014 Goals
Robin van Persie's Header
Game: Netherlands v Spain
https://www.youtube.com/watch?v=ePM4D3INmDI
Tim Cahill Connecting with a 40 Yard Volley
Game: Australia v Netherlands
https://www.youtube.com/watch?v=mYcoiy14TQo
Ahmed Musa Scoring Nigeria's Fastest-Ever Goal at the World Cup
Game: Nigeria v Argentina
James Rodriguez's Left-Foot Volley off the Crossbar
Game: Colombia v Uruguay
Gervinho Dodging Past Three Colombia Players Before Scoring
Game: Ivory Coast v Colombia
Wayne Rooney's First Ever World Cup Goal (Started by a Great Play by Daniel Sturridge)
Game: England v Uruguay
Lionel Messi's Goal in Added Time Against Iran
Game: Argentina v Iran
Arjen Robben Beating Sergio Ramos to the Ball and Scoring
Game: Netherlands v Spain

Keisuke Honda's Goal Against the Ivory Coast
Game: Japan v Ivory Coast

David Luiz's Free Kick Goal, Sealing a Victory for Brazil
Game: Brazil v Colombia