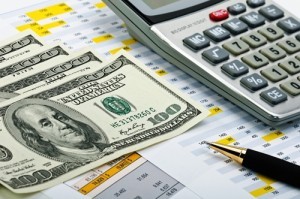 Tax season is right around the corner, and as you probably know, filing is a bit different for military households compared to civilians. However, this doesn't mean the process is more difficult. Knowing what you need to claim is important, and it could save you money and headaches later on. Remember, these are just some of the main tax options available to military personnel, and there are plenty more available.
Many military expenses are deductible
You probably spend a good deal of funds while still attached to the armed forces. Luckily, many of these expenses are deductible on your taxes. Consider deducting the following:
Uniforms are normally deductible. If you aren't supposed to wear something off-duty, then it typically falls into this category. This also can include the general upkeep of these items, such as dry cleaning or trips to the tailor.
Travel costs are deductible if you were not reimbursed when you moved posts. However, this does not apply for overseas or personal travel.
Moving to a new area due to a transfer is also acceptable, as long as you were not refunded.
Combat exceptions can be made
The military has specific combat zones, and if you are serving in one of them, you may not need to pay taxes on some income during that time. This includes both healthy and injured service members.
You won't be taxed on funds considered to be for hostile fire situations.- Total active duty pay can be excluded while in this area.
Student loan payments during service in that zone may be excluded.
Bonuses related to reenlisting may also be considered.
Taxes can be difficult to figure out, but a nice return can be quite assuring if you are dealing with some financial issues. It may be a good idea to work with a certified public accountant if you are uncomfortable dealing with taxes on your own. Additionally, if your tax return doesn't completely help you get out of a jam, it may be a good idea to ask for help. Contacting Omni Financial may give you the aid you need during a tough time, while pursuing financial freedom. Omni can help you figure out your financial situation and make you feel better about money.
For more information on Tax Season please check out our 5 Smart ways to spend your Tax Refund Article