Omni Military Loans Blog:
Air Force Commissary Locations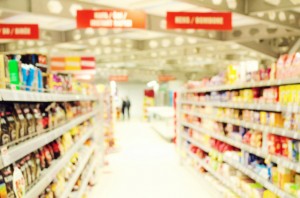 One of the most popular benefits offered to members of the Air Force and other military offices is the ability to shop at military commissaries. Shoppers can save an average of 30% on purchases when compared to commercial prices.  There are military commissaries located near Air Force bases around the world.  If you are stationed at the following bases, be sure to visit your local Air Force commissary and take advantage of this important money-saving privilege.  For a complete list of Air Force commissary locations, visit Commissaries.com.
West
Air Force Academy Commissary
5126 Community Center Drive
USAF Academy, CO
(719) 333-2227
Store Hours
Early Bird Hours
Store Services

Sunday:  1000-1800

Monday: Closed

Tuesday:  0900-1900

Wednesday:  0900-1900

Thursday:  0900-1900

Friday: 0900-1900

Saturday: 0800-1900

Tuesday: 0800-0900

Wednesday: 0800-0900

Thursday:  0800-0900

Friday: 0800-0900

Bakery

Deli

Plants
Buckley AFB Commissary
365 North Telluride – Bldg #1
Aurora, CO
(720) 847-7100
Store Hours
Early Bird Hours
Store Services

Sunday:  0900-1900

Monday: 0900-2000

Tuesday:  0900-2000

Wednesday:  0900-2000

Thursday:  0900-2000

Friday: 0900-2000

Saturday: 0900-2000

Monday: 0700-0900

Tuesday: 0700-0900

Wednesday: 0700-0900

Thursday:  0700-0900

Friday: 0700-0900

Saturday: 0700-0900

Bakery

Party Cakes & Custom Photo Cakes

Deli

Fresh Sandwiches To Go

Military Pharmacy

Plants

Sushi
McChord AFB  Commissary
577 Lincoln Boulevard
McChord Field, WA
(253) 982-3285 ext. 3017
Store Hours
Early Bird Hours
Store Services

Sunday:  1000-1900

Monday: 0900-2000

Tuesday:  0900-2000

Wednesday:  0900-2000

Thursday:  0900-2000

Friday: 0900-2000

Sunday: 0900-1000

Monday: 0800-0900

Tuesday: 0800-0900

Wednesday: 0800-0900

Thursday:  0800-0900

Friday: 0800-0900

Saturday: 0800-0900

ATM

Bakery

Custom Photo Cakes

Deli

Fresh Lobster

Fresh Sandwiches To Go

Party Cakes

Plants

Rotisserie Chicken

Sushi

Nellis AFB Commissary
4200 Mountain Home St.
Nellis AFB, NV
(702) 632-5500
Store Hours
Early Bird Hours
Store Services

Sunday:  0800-1800

Monday: 0800-2000

Tuesday:  0800-2000

Wednesday:  0800-2000

Thursday:  0800-2000

Friday: 0800-2000

Saturday: 0800-2000

Sunday: 0730-0800

Monday: 0730-0800

Tuesday: 0730-0800

Wednesday: 0730-0800

Thursday:  0730-0800

Friday: 0730-0800

Saturday: 0730-0800

ATM

Bakery

Deli

Fresh Sandwiches To Go

Hot Foods Dept

Plants

Rotisserie Chicken

Sushi
Peterson AFB Commissary
1040 East Stewart Avenue, Building 2019
Peterson Air Force Base, CO
(719)556-7765
Store Hours
Early Bird Hours
Store Services

Sunday:  0900-1900

Monday: 0900-2000

Tuesday:  0900-2000

Wednesday:  0900-2000

Thursday:  0900-2000

Friday: 0900-2000

Saturday: 0800-2000

Monday: 0800-0900

Tuesday: 0800-0900

Wednesday: 0800-0900

Thursday:  0800-0900

Friday: 0800-0900

Plants
Southwest
Kirtland AFB Commissary
7801 Gibson Blvd. S.E. – Bldg. 20180
Albuquerque/Kirtland AFB, NM
(505) 846-4902
Store Hours
Store Services

Sunday:  0800-1900

Monday: 0800-1900

Tuesday:  0800-1900

Wednesday:  0800-1900

Thursday:  0800-1900

Friday: 0800-1900

Saturday: 0800-1900

ATM

Bakery

Deli

Fresh Sandwiches To Go

Hot Foods Dept

Party Cakes

Plants

Rotisserie Chicken

Sushi
Southeast
Langley AFB Commissary
51 Spaatz Drive Bldg 291
Langley AFB, Hampton, VA
(757) 764-7604
Store Hours
Early Bird Hours
Store Services

Sunday:  0900-1800

Monday: 0900-1900

Tuesday:  0900-1900

Wednesday:  0900-1900

Thursday:  0900-1900

Friday: 0900-1900

Saturday: 0800-1900

Monday: 0730-0900

Tuesday: 0730-0900

Wednesday: 0730-0900

Thursday:  0730-0900

Friday: 0730-0900

ATM

Bakery

Custom Photo Cakes

Deli

Fresh Lobster

Fresh Sandwiches To Go

Military Pharmacy

Party Cakes

Plants

Rotisserie Chicken

Sushi
Little Rock AFB Commissary
Bldg 790 Sixth Street
Little Rock Air Force Base, AR
(501) 987-3874
Store Hours
Early Bird Hours
Store Services

Sunday:  1000-1800

Monday: Closed

Tuesday:  0900-1900

Wednesday:  0900-1900

Thursday:  0900-1900

Friday: 0900-1900

Saturday: 0800-1900

Tuesday: 0630-0900

Wednesday: 0630-0900

Thursday:  0630-0900

Friday: 0630-0900

ATM

Plants
International
Anderson AFB Commissary
Bldg 22021 Arc Light Blvd.
Anderson AFB, Yigo, Guam
(671) 366-2264
Store Hours
Early Bird Hours
Store Services

Sunday:  1000-1900

Monday: Closed

Tuesday:  1000-1900

Wednesday:  1000-1900

Thursday:  1000-1900

Friday: 1000-1900

Saturday: 1000-1900

Sunday: 0700-1000

Tuesday: 0700-1000

Wednesday: 0700-1000

Thursday:  0700-1000

Friday: 0700-1000

Saturday: 0700-1000

ATM

Bakery

Custom Photo Cakes

Deli

Fresh Sandwiches To Go

Party Cakes

Rotisserie Chicken

Sushi

Osan AB Commissary
Unit 2033 Bldg 230
K55 Shinjang-dong Pyongtaek-Si, Kyonggido , South Korea
011-82-31-661-4403
Store Hours
Early Bird Hours
Store Services

Sunday:  1000-1900

Monday: Closed

Tuesday:  1000-1900

Wednesday:  1000-1900

Thursday:  1000-2000

Friday: 1000-1900

Saturday: 1000-1900

Tuesday: 0700-1000

Wednesday: 0700-1000

Thursday:  0700-1000

Friday: 0700-1000

ATM

Bakery

Custom Photo Cakes

Deli

Fresh Sandwiches to go

Hot Foods Dept

Party Cakes

Plants

Rotisserie Chicken

Sushi