Omni Military Loans Blog:
239th Army Birthday Events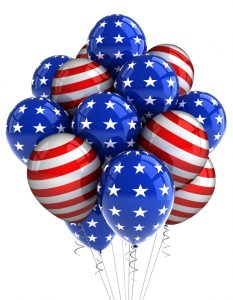 Happy birthday to the United States Army, celebrating 239 years of protecting our country!  Established on June 14, 1775, the Continental Army was formed to help fight the British during the American Revolution.  Join the Army's birthday celebration by participating in a local event commemorating this special day.
Northeast
The Army Week Association presents the 239th United States Army Birthday Gala at The Union League Club in NYC on June 12. Includes cocktail reception, silent auction, dinner, and program.  They are also sponsoring an Army Week Birthday Golf Week Invitational at Dyker Beach Golf Course.
South
AUSA Redstone-Huntsville is holding an Army Birthday Dinneron June 14th at the Von Braun Center in Huntsville, AL.
AUSA Sunshine Chapter 239th presents the Army Birthday Ball at Rosen Shingle Creek Orlando, FL, on Saturday, June 14, 2014. Wounded Warriors, Soldiers and Gold Star families from Central Florida are invited to attend the ball at no cost.
The American Legion, Post 19 Baltimore, MD is holding a U.S. Army's 239th Birthday and Flag Retirement Ceremony on June 14th.
The Fort Bragg MWR holds a 239th Army Birthday Swim starting on June 1st and ending June 14th. The first 75 participants who complete 239 laps receive a t-shirt.
The Suncoast Chapter of AUSA will be hosting the 2014 Tampa Bay Army Ball on June 14th at the Hilton Clearwater Beach Resort.  Enjoy fine dining, entertainment, and inspirational speakers.
The Tennessee-Kentucky Chapter of AUSA is holding an entire week of Army Birthday celebrations including the Tour De Campbell 101K Bike Ride, a luncheon, a Military Appreciation Night at the Hoptown Hoppers game, and an Army Birthday Ball at Valor Hall in Oak Grove, KY.
The Fort Campbell MWR is celebrating the Army's birthday on June 14th at the Town Center Park. The free family event features music, face painting, balloon artists, and more.
Midwest
The Association of the United States Army Arsenal of Democracy Chapter 239th is holding the Army Birthday Ball at The Roostertail, Detroit, MI, on June 13, 2014. Open to Army Leaders, Soldiers, Civilians, Military Family Members, Veterans and Industry Partners wanting to attend & support the U.S. Army & the Detroit Arsenal Community.
The Heartland Chapters, Association of the United States Army presents the 239th Birthday of the United States Army Celebration at the Westin Crown Center in Kansas City, Missouri, on June 14. The program includes cocktails, dinner, door prizes, a guest speaker, and a military event ceremony.
MG Robert B. McCoy Chapter AUSAsponsors an Army Birthday Ball on June 14th at Jake's Northwood's in Sparta, WI. This gala dinner dance features cocktails, dinner, live music, and dancing.
West
The 229th MI Battalion's 239th Army Birthday Ball takes place on June 7 at the Hyatt Regency Monterey in Monterey, CA.
Europe
Ansbach Family and MWR presents an Army Birthday Celebration and Cake Cutting on June 14th at the Katterbach Adult Sports Field in Ansbach, Germany.  This free event will take place at the All Star Softball Tournament. On June 14th, they will also be holding an Army Birthday Bowling Party at the bowling centers in Katterbach and Storck. Discounted bowling for adults and youth will be offered all day long with free cupcakes and ice cream from 6-8pm.
Guam
The Annual Birthday Balltakes placeat the Sheraton Laguna Guam Resort on June 14th. All soldiers, retirees, and veterans are invited to attend.