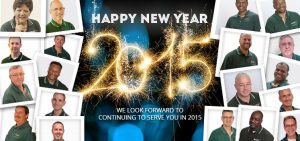 During this special season and as 2014 comes to a close, we take time to reflect on the past year and would like to thank you for your service, allowing us to serve you and trusting us with your lending needs.
We appreciate you and look forward to your continued loyalty. All of us in the Omni Military Loans® family wish you and your loved ones a joyous and prosperous new year.
Testimonials From Military Families
While we reflect on the past year, here is what some of our military family said about us:
"This is my fourth time coming through the Hinesville location and every time the staff has been very helpful and courteous my trip in today the staff was able to help me out and push everything through in less than an hour I am very great flu for the help and courtesy that OMNI has provided to me ~ and a special thanks goes out to Rebecca Colon for helping me with my application today".
– Lantrip, received on August 1st
"I have just had an experience with OMNI that words can't express our gratitude for their above and beyond performance. Short run down – a particular circumstance came about that the loan I had received from them last week became unavailable due to unforeseen circumstances. Dawn and Jeff at Omni Financial at 4229 Crossings Blvd Prince George, VA 23875 Took it upon themselves to come up with a fix that would allow me to get my money as fast as possible. This along with their ability to allow me to apply again. Which allowing me and my wife to get to where we should have been if this hadn't happen. Again my wife and I can't thank Jeff and Dawn enough. Thank you from the bottom of our hearts for everything you have done to help".
– Shuster, received on October 22nd
"I don't make as much money as people think I make. I have been a customer of Omni for over 5 years now and I never had any issues or problems. Omni have always been there for me when I feel like there is on hope financially. once again Omni Financial have made it possible for me to have thanksgiving with my family that lives in another state and to give my children and grandchildren gifts for Christmas. Omni is my financial Angel".
– A. Wilson, received on November 21st
"I want to thank all you good people at OMNI, this has been a tough year and wasn't sure how I was going to do Christmas for my kids. But thanks to you guys their mom is getting the medical help she needs and now my children get Christmas. Thank you all very much and Have a Merry Christmas"
– Denvelle, received on December 23rd