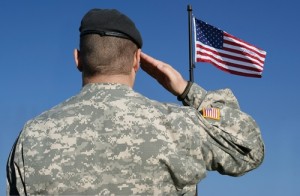 When you are in the military, a level of optimal stamina, endurance and strength is needed at all times. Having enough stamina gives you the energy you need to prolong your activity and get better results.  If your performance is not up to your expectations, the following tips can help increase your stamina and endurance.
Proper dieting
Your body's energy only works as well as the fuel you give it. This is important, because if you don't eat and drink properly, you won't get the results you want.
Increase intake. In order to strengthen and improve your body, you need to consume more calories. It may be a good idea to speak with your physician about how much you need, but having a higher intake will allow you to go further.
Stay hydrated when exercising. This will prevent you from tiring out as easily when trying to accomplish your goals.
Setting goals
While eating properly and drinking plenty of fluids is important, you will also need to determine what you need to do for your workouts.
Know what you have done so far. If you regularly do a certain set of exercises, set that as your baseline as you continue to work towards increasing your reps.
Continually add to your reps. This is very important, as if you don't do this, you will not ever get the desired reps that you want if you don't keep working to increase what you can do. Your will can go a long way.
Don't be afraid of failure. If you get too tired out and can't go on, focus on another exercise momentarily before giving it another shot.
Don't do too much. You don't want to hurt yourself, you want to improve your exercising.  Overexertion will turn out badly, so stop if you really feel it is too much.
While you may be able to get your exercise regimen to where it needs to be over time, your ability to manage your finances may be a more difficult task. If this is the case, speaking with Omni Financial may be able to better help you get what you need to live a healthy financial lifestyle.