Omni Military Loans Blog:
MLB Military Discounts for 2017 – Save on Baseball Tickets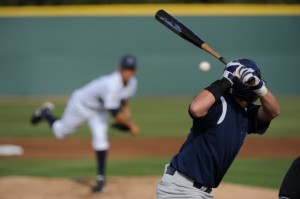 Hit a grand slam of savings with these military discounts on MLB game tickets. Many baseball teams, including some that are not listed here, have special offers for active duty military and their families.  So before you order your tickets online or head to the ballpark, make sure you check your favorite team's website to see what deals are available. And always have your military ID with you to present at the ticket booth and team stores so that you can take advantage of all the military-related offers and savings you might be eligible for.
The following is a list of some of the numerous ways both American League and National League teams show their support to our troops.
Offer rules, eligibility, and availability may vary or change, so visit the individual team websites for specific military discount details. Military ID is required for all discounts. See websites for details. 
Arizona Diamondbacks
Military receive special pricing on game tickets. Tickets need to be purchased online. Service members can get half price tickets for all Sunday home games and up to 35% off select games throughout the season.
Atlanta Braves
Active duty, retired, reserve, and veterans can receive $10 off Homerun Porch seats or 50% off Grandstand Reserved seats. Order online through GovX or at the SunTrust Park ticket windows. Purchase tickets in advance to save money off the game day price.
Baltimore Orioles
The Baltimore Orioles support the military in several different ways:
Military and family members can receive $3 off all tickets available at the Oriole Park Box office. Greater discounts are available through your ITT/Leisure Travel office.
Active duty service members can receive a free Orioles cap at any home game by showing your active duty badge at the Fan Assistance Warehouse.
The Orioles have partnered with Geico to donate a catered private suite to wounded soldiers, active duty, and veteran military groups and organizations. Guests will receive Orioles t-shirts and are treated to a special player meet and greet and recognition during the game.
The team offers free "Welcome Home" messages on the center field video board for active duty service members who are returning home from duty.
Boston Red Sox
The Boston Red Sox partnered with GovX.com to offer special pricing to active duty, reserve, veteran and retired service members and families.
Chicago White Sox
Present your active duty military ID at the Guaranteed Rate Filed Box Office on the day of the game and receive one free ticket. Tickets are based on availability and there are exclusions. See site for details.
Save up to 20% on select game tickets for the Field Box Back, Family Deck, Upper Box and Outfield Club. Tickets must be purchased online.
Dodgers
The Dodgers offer military $5 off Loge MVP, Reserve MVP and Right Field Pavilion tickets.
The team also has a "Military Hero of the Game" program that honors active duty, reserve or retired service members at home games.  As part of the program, the service member will receive four game tickets, a parking pass, and on-field recognition.
Active duty and retired service members can receive four half-price tickets for all regular season games (excluding Opening Day and Marquee games) in select seating categories. The team also offers special discounts for military groups of 20 or more.
In addition, active duty service members who hold season tickets can receive a refund for games they cannot attend due to deployment prior to the end of the season.
Uniformed military personnel are eligible to receive up to eight discounted tickets for select seats at select season home games. GovX members can enjoy half-priced tickets in select seating areas.
Service members can enjoy one free ticket to a non-sold out Monday-Thursday game.  Visit the Ticket Office lobby in the Jackie Robinson Rotunda within two hours prior to scheduled game time to claim ticket.
Military members, veterans plus up to three guests can attend a Monday-Thursday game and receive half-price Home Plate View tickets. Service members can also receive discounted tours of Target Field.
The Pirates recognize America's heroes with special pricing on game tickets and more. Save up to $10 on tickets to all Sunday-Thursday games.
By showing a valid military ID, active duty, retired, and reserve military personnel can receive one free ticket. Tickets are based on availability. Blackout dates may apply.
The San Diego Padres offer a variety of military appreciation programs:
Active duty, reservists, retirees, veterans, and dependents can receive discounts for tickets purchased at Petco Park Advance Ticket Windows. Subject to availability.
The Padres also offer special discounts for military groups of 20 or more. Groups can watch the game from the Petco Park premium group facility or the regular seating areas.
Every Sunday home game is a Military Appreciation Sunday. The team wears camouflage jerseys and there are special salutes for military service members, veterans, military children, spouses, and families.
The Texas Rangers and GovX.com teamed up to offer special prices on game tickets.
Ticket discounts and up to a $10 credit for food, beverages and merchandise is available to active duty personnel, reservists, veterans and retirees. Purchase the tickets through GovX.
The Washington Nationals also honors the military with its Patriotic Series and special Military Branch days.
Patriotic Series 
There will be themed giveaways, patriotic uniforms, and more on the following dates:
Memorial Day – Sunday, May 28
Independence Day – Tuesday, July 4
Heroes Day – Sunday, September 10
Military Branch Days
Representatives from the branches will participate in pre-game ceremonies.
U.S. Navy Day – Wednesday, May 3
U.S. Army Day – Monday, June 12
U.S. Marine Corps Day – Tuesday, July 25
U.S. Coast Guard Day – Monday, August 7
U.S. Air Force Day – Sunday, September 17
In addition, the Nationals have a Salute to Service during every home game.
On Monday through Thursday home games, active duty military members can receive one complimentary ticket in the Grandstand Level or Bleachers, or purchase a ticket in other areas of Yankee Stadium for 50% off. Exclusions apply. See site for details.