Omni Military Loans Blog:
Blue Star Museums Summer 2017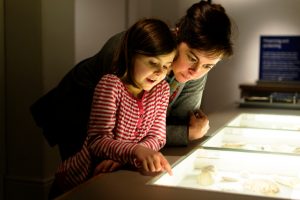 This summer, do something fun, educational and free. From Memorial Day through Labor Day, military families have the opportunity to enjoy cultural resources around the country free of charge thanks to the Blue Star Museums program. Blue Star Museums offers active duty U.S. service members including the National Guard and Reserve, and their families, complimentary admission to 2000+ museums and exhibits throughout the United States. 
Blue Star Museums is a collaboration among the National Endowment for the Arts, Blue Star Families, The Department of Defense and 2,000 museums covering all 50 states, the District of Columbia, Puerto Rico and American Samoa. To find participating museums in your area, visit the National Endowment for the Arts website.  
From esteemed art centers and historical landmarks to science exhibits, aquariums, and children's museums, Blue Star Museums has something for everyone. Here is just a small sample of the participating cultural resources: 
Northeast 
American Museum of Natural History (New York City, NY) 
The Guggenheim Museum (New York City, NY) 
Harriet Beecher Stowe Center (Hartford, CT) 
John F. Kennedy Presidential Library & Museum (Boston, MA) 
Long Island Children's Museum (Garden City, NY) 
Maine Maritime Museum (Bath, ME) 
Old Sturbridge Village (Sturbridge, MA) 
Shelburne Museum (Shelburne, VT) 
USS Constitution Museum (Boston, MA) 
Mid-Atlantic 
Babe Ruth Birthplace Museum (Baltimore, MD) 
Carnegie Museum of Natural History (Pittsburgh, PA) 
Children's Museum of Pittsburgh (Pittsburgh, PA) 
Please Touch Museum (Philadelphia, PA) 
Smithsonian American Art Museum (Washington D.C.) 
U.S. Botanic Garden (Washington D.C.) 
The American Civil War Museum (Richmond, VA) 
South 
B.B. King Museum (Indianola, MS) 
Contemporary Arts Center New Orleans (New Orleans, LA) 
Cowpens National Battlefield (Gaffney, SC) 
Dallas Museum of Art (Dallas, TX) 
Delta Flight Museum (Atlanta, GA) 
Delta Blues Museum (Clarksdale, MS) 
The Florida Holocaust Museum (St. Petersburg, FL) 
Georgia Museum of Art (Athens, GA) 
Greensboro Children's Museum (Greensboro, NC) 
Key West Tropical Forest & Botanical Gardens (Key West, FL) 
New Orleans Museum of Art (NOMA) (New Orleans, LA) 
The Museum of Fine Arts (Houston, TX) 
South Florida Science Center & Aquarium (West Palm Beach, FL)  
Stax Museum of American Soul Music (Memphis, TN) 
Midwest 
African American Museum of Iowa (Cedar Rapids, IA) 
AHA! (Lancaster, OH) 
Children's Discovery Museum (Normal, IL) 
Children's Museum of Eau Claire (Eau Claire, WI) 
Gateway to Science Center (Bismarck, ND) 
Mahaffie Stagecoach Stop and Farm Historic Site (Olathe, KS) 
Minneapolis Institute of Arts (Minneapolis, MN) 
Minnesota Children's Museum (St. Paul, MN) 
Museum of Contemporary Art (Chicago, IL) 
West 
Alaska State Museum (Juneau, AK) 
Children's Creativity Museum (San Francisco, CA) 
Kids Discovery Museum (Bainbridge Island, WA) 
Lyon Arboretum (Honolulu, HI) 
New Mexico Museum of Space History (Alamogordo, NM) 
The Museum of Contemporary Art (Los Angeles, CA) 
The Museum of Flight (Seattle, WA) 
San Diego Botanic Garden (Encinitas, CA) 
Sedona Heritage Museum (Sedona, AZ) 
Utah Museum of Fine Arts (Salt Lake City, UT)