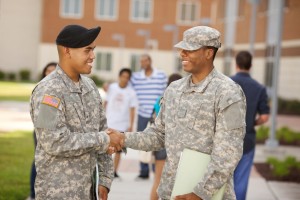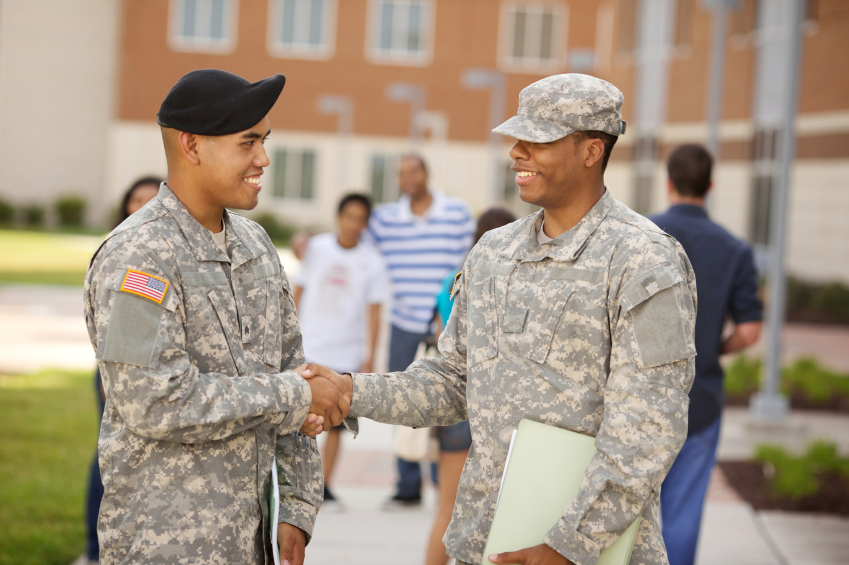 Veterans and service members who are interested in attending college shouldn't let finances prevent them from reaching their goals. Thanks to the Post-9/11 G.I. Bill, individuals who served at least 90 days on active duty after September 10, 2001 are eligible to receive up to 100% of tuition at public and private schools, a Monthly Housing Allowance, and a stipend to cover books and supplies. Tuition benefits vary depending on if the student is attending an in-state school, out-of-state school, or private school.
Students can receive additional financial assistance through the Yellow Ribbon Program. This provision of the Post-9/11 G.I. Bill allows colleges to fund tuition and fee expenses that exceed the amounts payable under the Post-9/11 G.I. Bill.
But what about those who are looking for a non-traditional type of college?  Perhaps they have family or employment commitments that make it difficult to attend school at regular set times in a typical on-campus classroom setting. The Post-9/11 G.I. Bill now offers those veterans and service members an additional advantage – a tuition benefit for online higher education institutions.
Attending college online is becoming increasingly popular as people discover its many benefits. Online schools offer flexible learning options that give students the opportunity to study at times that are convenient to their schedules. Students can access lectures and assignments online without having to commute to an actual physical classroom.
If you are considering continuing your education through online learning, here are four online colleges that offer many military-friendly benefits.
Top 4 Military Friendly Online Colleges
Capella University offers 43 undergraduate and graduate degree programs and currently has over 35,000 students.  Capella University supports service members in a variety of ways.  It is a Yellow Ribbon Program participant and offers discounted tuition, transfer credit for military training and experience, a flexible military leave of absence policy, and a $10,000 Military Advance Grant for new military students in select programs.
Kaplan University was ranked by U.S. News & World Report as one of the nation's top online bachelor's degree programs. The school is also is very committed to supporting military students. They participate in the Yellow Ribbon Program, offer reduced tuition rates and fee waivers for military students, and have specially trained military advisors.  Kaplan also accepts military credits earned through DANTES/CLEP exams. Kaplan has associate, bachelor's, and master's degree programs in many areas of study including business, legal studies, fire science, information technology, and health sciences.
DeVry University offers many online undergraduate and graduate degree programs. DeVry University was one of the first schools to accept the original G.I. Bill following World War II and has a longstanding commitment to educating and supporting U.S. service members. They offer credit for qualified military coursework, 58% savings on tuition for U.S. military personnel serving in the U.S. Armed Forces, and a Veteran's Appreciation Grant.
Ashford University has a wealth of educational programs and resources available to the military community. The school has associate, bachelor's and master's degree programs and participates in the Yellow Ribbon Program which gives eligible students the opportunity to have 100% of tuition covered. The school also offers credit for military training and experience, as well as the Ashford Military Grant which reduces tuition for all undergraduate courses to $250 per credit for eligible students.