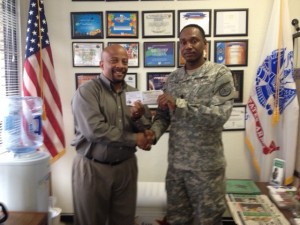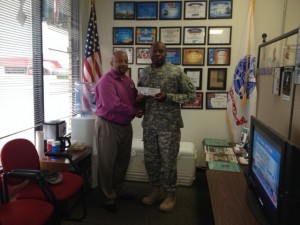 Omni GM Keith Callands of the Killeen Office is all smiles as he presents a supply of FREE Holiday Giving turkey certificates to CSM James Walker of Ft. Hood.

 

CSM Walker will see to it that members of his unit who need a little extra help during this holiday season receive these free certificates.

 

This Holiday Giving program is just one of the many way Omni works to support the service members of Ft. Hood throughout the year.