Alpha Warrior Military Demo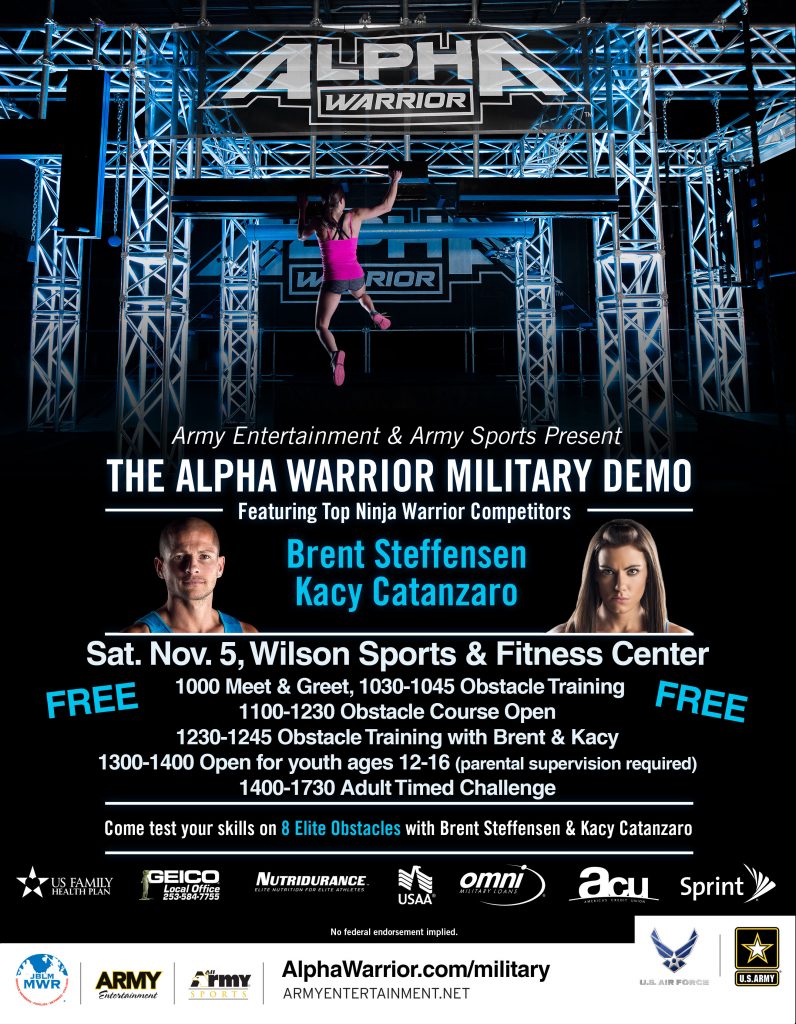 Do you have what it takes to tackle the American Ninja Warrior obstacle course!?  8 of American Ninja Warrior's toughest obstacles were set and read to take on challengers at Wilson Sports & Fitness Center on Joint Base Lewis-McChord. The course opened at 1100 and covered the entire center. So many service members were ready and willing to take on this exciting challenge. This event was free for everyone!
The schedule was as follows
1000 Meet and Greet
1030-1045 Obstacle Trainning
1100-1230 Obstacle Course Open
1230-1245 Obstacle Course Training with Brett Steffensen and Kacy Catanzaro
1300-1400 Open for Youth from ages 12-16 with Parental Supervision
1400-1730  Adult time Challenge
Congratulations to all who participated in the challenges and a big special congratulations to all those who completed the course!