Spouses' Club of Fort Eustis Warrior 5K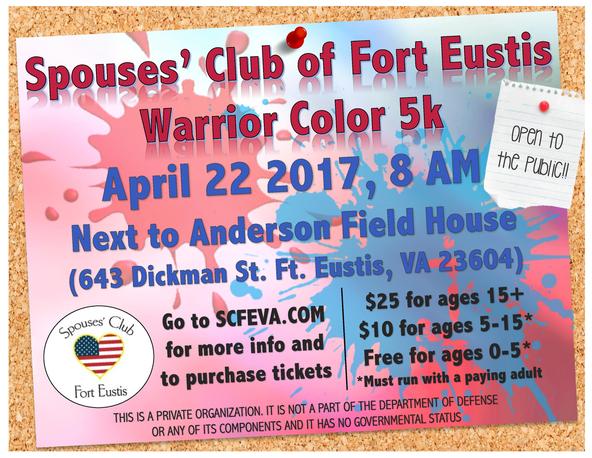 Omni is Back at The SCFE Warrior Color Run
We joined forces once again with the Spouses' Club of Fort Eustis to sponsor the Warrior 5K. This is an annual event and every year a there is a huge turn out of military families and veterans to show support for the this organization.
The Spouses Club of Fort Eustis is an organization whose mission is to sponsor and organize social, charitable and educational activities. They provide Friendship, Service and Support within the Fort Eustis community by fostering camaraderie, meeting responsibilities and support.  Members can look forward to monthly social activities and helping make charitable endeavors a success.
The Warrior Color Run is an annual event which the public our military enjoy a nice run while being engulfed in a rainbow of colors. We are happy to be apart of this event Thank you to all who attended.
Please visit the pages from previous years:
2016
2014