Omni Military Loans Blog:
10 Celebrities from Military Families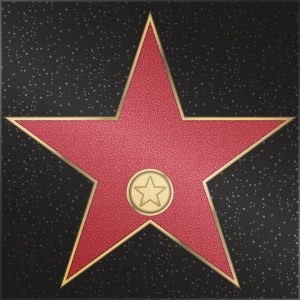 April is the Month of the Military Child, and in recognition of this special month that honors military children, we've compiled a list of celebrities who grew up in military families.  These sons and daughters of America's heroes have excelled in the worlds of acting and music. Some attribute their success to their nomadic childhoods which they say helped them learn to adapt to different situations quickly.  Here are just a few of the famous people who understand military life and the sacrifices military children make because they've been there themselves.
10 Celebrities from Military Families
Amy Adams – The Oscar-nominee and award-winning star of Junebug, American Hustle, Doubt and many other films was the daughter of a U.S. Army soldier. Amy was born in Vicenza, Italy while her father was stationed at Caserma Ederle.  She moved frequently until her family settled in Castle Rock, Colorado when she was about eight years old.  In 2014, Amy made headlines when she traded her first-class seat on a flight with a serviceman who was booked in coach.  About the incident, she said, "I didn't do it for attention for myself, I did it for attention for the troops."
Christina Aguilera – International pop star and Grammy winner Christina Aguilera grew up in a military family. Her father was a sergeant in the Army and she spent her early childhood living in Texas, New Jersey, and Japan, eventually moving to Pittsburgh.
Jessica Alba – Actress and business leader Jessica Alba was surrounded by military family members. Her father was in the Air Force, and many people on her mother's side were in the Navy. Her maternal grandfather was a Marine NCO who served during WWII and also played the drum in the U.S. Marine Band.  She lived on a few different military bases including Laughlin Air Force Base.
Ciara – Both of Ciara's parents are military veterans. Her father served in the Army and her mother was in the Air Force.
Marcia Gay Harden –This critically acclaimed television and theatre actress moved frequently as a child due to her father's job in the United States Navy. Thad Harold Harden's career took him to Japan, Greece, Germany and many areas of the United States.
Wiz Khalifa – The rapper and songwriter Wiz Khalifa is the son of two military parents and moved throughout his childhood, living in the United States, Germany, Japan and the United Kingdom.
Heather Locklear – William Locklear, the father of blonde beauty Heather Locklear, was a colonel in the U.S. Marine Corps and served in the Korean War. Her grandfather is a World War I veteran.
Pink – The father of singer-songwriter Pink was in the Army and served in Vietnam. In 2006, Pink recorded the song "I Have Seen the Rain" which was actually written by her father while he was serving in the war.  She performed the song in a touching duet with her father in concert.
Bruce Willis – The actor Bruce Willis was born at a U.S. Army base in what was then West Germany.  His soldier dad met his mother, who was German, while he was stationed there. His father left the military when Bruce was two years old and the family moved to New Jersey.
Reese Witherspoon – This Academy Award winning actress spent the first four years of her life in Wiesbaden, Germany while her father was serving in the U.S. Army reserves as a lieutenant colonel.