Army Loans
If you are on active duty in the United States Army, loans from Omni Financial® are available that can provide that extra financial assistance you need, when you need it. Whether you want to travel, consolidate bills, household expenses, repair your car, or any other needs, your team of customer care specialists is here and ready to help you secure a military loan that's right for you.

Benefits of Our Army Loans – Click Today… Cash Today®!
Available to active duty enlisted Soldiers and officers and retired military members of the United States Armed Forces around the world. We also lend to Department of Defense employees.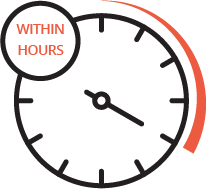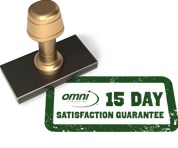 Omni Financial® is committed to the satisfaction of our clients. As a testament to that commitment, we offer a 100% money back guarantee on all of our loans. If you change your mind or are not totally satisfied with your loan or our service for any reason, you can cancel the transaction. Simply return the proceeds within 15 days* of the date of the loan and we will cancel it.
Many of our lending specialists are former military personnel or military spouses. Our Army loan specialists can empathize with the special circumstances that often accompany active duty military life. We have been in your shoes; we know what the lifestyle challenges are, and we want to help you every step of the way.
*30 days in NC for E4 and below.
Conveniently Serving Army Bases
Don't see your installation? No Problem. CLICK HERE