All Your Military Personal Loans Questions, Answered
What do you know about military personal loans? There are some questions in life that you can't truly know the answer to without actually experiencing it firsthand. When you joined the active duty military service, for example, you probably had a number of questions or certain expectations as to what it would be like for you as a full-time active duty service member in the Coast Guard, Air Force, Marines Corps, Navy or Army. Now that you're a Coast Guardsman, airman, Marine, sailor or soldier, you know those answers.
That's not how it works with Omni Financial, a preferred military lender. When it comes to understanding military loans, our mission is full transparency so you know exactly what military loans are before you actually apply. We do this because we're confident that when you know more about them, you'll come to learn why so many military families get them for their various needs and join the Omni Financial family.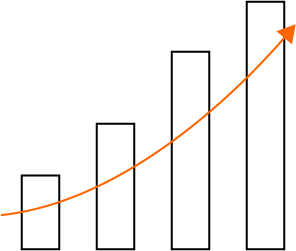 What is a military personal loan?
A military loan is a personal loan that is exclusively offered to military service members. Available to troops and military personnel on active duty or who are career retired, a military loan provides service members with access to funds that can be used toward expenses, projects, emergencies or other cost considerations.
In many ways, a military loan is similar to a personal loan, in terms of what a lender requires to corroborate whether a borrower is loan eligible (i.e. copy of credit report, employment information, tax documents, etc.), the interest rate offered and the manner in which the loan proceeds are paid back (usually in installments over an agreed upon loan term or repayment term).
However, there are many aspects to a military loan that make them unique and in many cases better than a traditional personal loan.
Free to use as you choose
With some personal loan lenders, the lender places preconditions on the loan that boxes in a borrower for how they use the proceeds. With a military loan from Omni Financial, you're free to use the funds in whatever way you like. Whether it's to take care of home repairs, credit card debt, PCS expenses, debt consolidation or to buy a vacation package for the family, a military loan is your money, and you get to decide how to spend it.
No credit is no problem
Creditworthiness can be a big sticking point when you apply for a personal loan; if your credit score doesn't reach a certain threshold, borrowers are denied, regardless of their other financial circumstances.
Low credit or poor credit history isn't a deal-breaker when it comes to personal military loan eligibility – at least not when your military lender is Omni Financial. We evaluate each application on a case-by-case basis and make our approval decisions based on individual circumstances and the other materials that applicants provide. Bottom line: Don't let bad credit deter you from giving it a try. There are few personal loan lenders that can say that. Since you said "yes" to serving your country, we want nothing more than to say "yes" to your loan request.
Flexible repayment options
Another difference between a personal loan and a military loan is the repayment process. With predatory lenders, it's not uncommon for them to attach fees for paying off the loan faster than what is outlined in the loan agreement. And payday loan providers require borrowers to pay off the loan as soon as a borrower receives their salary.
Those shenanigans don't fly with Omni Financial. Should you be approved for a military loan, we'll work out a repayment plan that aligns with your capabilities, with loan repayment terms that are up to 36 months. Additionally, if you want to contribute more to the amount that is due – allowing you to pay off the debt sooner – you're free to do that at any time. We're not going to dock you for wanting to pay the loan off quicker.
Borrow a little, borrow a lot
When you take out a traditional personal loan, the lender may make approval contingent on the amount that you borrow or the loan term. In other words, they'll only extend the loan if it's up to a certain threshold, which may be in the thousands of dollars.
You may not need that much, which is why Omni Financial's military loans can be as little as $500 if that's all you need. But if your situation requires more than that, our loans go as high as $10,000.
Potential for same-day decision on approval
Applying for a personal loan can be a painfully long process and that's not including the time it takes to receive word on whether your loan request has been granted. We strive to make a determination on whether your loan is approved or not by the close of business on the same day you've completed and submitted your application. You also have several ways to apply: at one of our offices, by calling 1-877-OMNI-USA or by simply applying online. Just follow the on-screen instructions. It won't take more than a few minutes to go through it all.
Receive your funds fast
The military lifestyle can be fast-paced and so can your financial needs when payments are due or overdue or emergencies come up. That's why Omni Financial let's you choose how you receive the funds. For instance, if you need cash immediately, in-office pickup is the way to go. With 18 offices around the country, we're likely within driving distance to your military base. Swing by and pick up an Omni Financial debit card; use it just like you would a credit card. Plus you can use the card at thousands of participating ATMs nationwide with no withdrawal fees.
You can also have the funds applied directly to your bank account. With a stateside checking or savings account, you'll more than likely be impressed by how quick and convenient the proceeds of the loan show up in your bank account.
Not satisfied? Then neither are we
Finally there is our 100% satisfaction guarantee. We know our military loans have worked for our customers, but if for some reason you decide a military loan isn't right for you or you're not completely satisfied, you can change your mind. All you have to do is return the loan within 15 days (30 days if you are an E4 and below in North Carolina) of the original agreement, and you're all set. No cancellation fees.
Bottom line: A military loan isn't a traditional personal loan; it's better. As a preferred online lender, Omni Financial can set you up with one today. Contact us or apply online now.
The information provided in this blog post is for informational purposes only It should not be considered legal or financial advice. You should consult with a financial professional to determine what may be best for your individual needs.