Military Personal Loans and Other Financial Help Options
Credit card debt. Student loans. Emergency expenses. Monthly mortgage payments. These are but a small handful of financial pressures military members experience regularly. Add in the stresses of never knowing when you might be deployed, it's little wonder why close to 9 in 10 active duty military can't help but be worried about their money situation, data from The Harris Poll shows. Taking out a loan is always possible, but actually being approved for a loan is easier said than done, as the underwriting and approval process are frequently quite restrictive. And even if your application is accepted, the terms and conditions of the loan – not to mention its amount – may often be less than accommodating.
But what if there were a lender out there that understood your situation? Not only that, but what if that lender could even approve your loan request despite having bad credit? You have it in Omni Financial.
For more than 50 years, Omni Financial has served those who serve the nation, providing loan applicants – more specifically, military members – with the funds they need to address the financial stresses of life. Our military personal loans are not only designed for armed forces and veterans, but they were designed by a former servicemember. He recognized this ongoing need and launched a company that has helped hundreds of thousands of servicemembers obtain funds quickly and simply.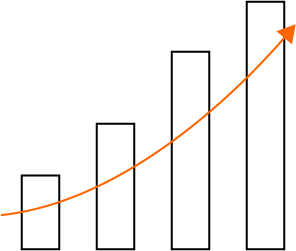 What are installment loans and how can military personnel get them?
Military personal loans are essentially installment loans. When you think of virtually any loan, installment loans likely come to mind. Structured much like an auto financing agreement, an installment loan pairs the principal amount being borrowed with an interest rate. In return for the lump sum, a borrower repays the loan on a regularly occurring basis. Repayment terms are arranged prior to approval, but it is usually once every month.
At Omni Financial, there are no hard-and-fast payment structures. After assessing your financial situation, we'll work with you to design a repayment plan that aligns with your capabilities and needs. That's because we customize each loan arrangement, one of several aspects of Omni Financial that makes us different from our competitors. Some of the items we ask of borrowers to assess eligibility include their last two years' of tax returns, a bank statement showing any available funds and a hard copy of their credit history, which should be attainable for free from any of the three credit bureaus.
Do loans for military members require a good credit score?
Not necessarily. One of the reasons why we ask for multiple pieces of information at Omni Financial is because we understand that your financial situation – much like a baseball, basketball or football game – can't be summed up by looking at the score alone. You have to look at the other statistics, like the ones mentioned earlier. The short answer: No, you most definitely do not need a sterling credit score to apply. We examine each and every application methodically, in context with the other items we request for the underwriting process. If there is something on your credit report that looks problematic, we'll ask you about it. Your explanation may clear things up and explain why your less-than-perfect score is what it is.
What personal loans are available to veterans with bad credit?
While most of our current and former customers sought financial assistance from Omni Financial while on active duty, veteran comprise a large portion of our customer base as well. If you've long since retired from the armed forces – whether you were in the Navy, Army, Marines, Coast Guard or Air Force – you know full well that financial pressures don't end once you leave the service. Sometimes, they can increase, resulting in a bad credit situation caused by late or delinquent bill payments.
But fear not, you too have a recourse, as unsecured loans, fixed-rate financing – often associated with home loans or auto loans – and secured personal loans are all potential solutions to your current dilemma. Your ability to get one of these, though, may be compromised by bad credit.
That's not the case with Omni Financial. While we do judge each applicant individually, we don't like to classify our loans beyond simply military personal loans. That's because once you're granted approval, you're free to use the funds in whatever way that you would like whether it's paying off a car repair, addressing a medical bill or for a PCS-related cost.
Can a military spouse get a military loan?
It's not a coincidence that when military personnel participate in polls or surveys, military spouses are frequently included. That's because they go through many of the same experiences, and are frequently the first ones military members turn to for emotional support or to share news.
It's for these reasons and more that we're more than happy to extend military loan benefits to military spouses as well. If your partner is deployed or overseas, we can take down your information, learn more about your financial situation and potentially extend a loan offer upon review.
Life can be a real rollercoaster of ups and downs, especially when it comes to finances. Choose Omni Financial for a truly smooth financial assistance experience. From quick approvals to simplicity of applying, Omni Financial is your go-to source for military personal loans done right. Contact us today.