Marine Corps Loans
As an active duty service member of the United States military, retired military, or a Department of Defense employees, you know that each branch of the armed forces has a unique mission. In the Marine Corps its contingency operations by land or sea. When duty calls, you know what's expected of you. But when it comes to finances, you've probably grown to expect the unexpected.
While you know you can depend on your corp and your training when the going gets tough, you may not know where to turn when you need money and need it fast. The Navy-Marine Corps Relief Society isn't your only option. Omni Financial is there for you with readily available financial assistance, in the form of a personal loan.

Who is Omni Financial?
For more than 50 years, Omni Financial has proudly served as a leading lender for the United States Marine Corp. While our roots may not go as deep as the corps itself — which was created back in November 1775 before the United States was officially formed — our products and services are every bit as established and respected. It's why a substantial portion of our borrowers are return customers. They know what they're getting by choosing us for their lending needs.
Omni Financial has satellite offices all throughout the country, from as far west as Lakewood Washington to as far east as Jacksonville, North Carolina. Our broad network of resources allows us to get you funds quickly, securely and conveniently. Even if you're stationed overseas, Omni Financial is equipped with the capabilities to get you money far faster than you might anticipate. Our vast footprint is part of what makes Omni Financial unique, as we specialize in speed of service and accessibility. After all, when you need money fast, every second counts.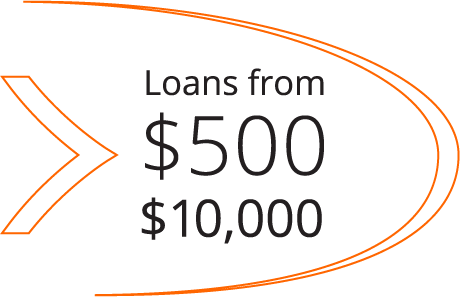 How much can you borrow?
It isn't just that we can get funds to you quickly, whether it's in-person through an in-office pickup or a direct deposit to your bank account. The amounts that are available to you are wide-ranging. You can select loan amounts from as little as $500 to as much as $10,000. We'll set up an installment plan with you so you have a convenient way to repay the loan. Just fill us in on your credit situation and your overall financial circumstances. We'll do everything we possibly can to arrange a loan repayment program that won't stretch or stress your budget.
Why should you select Omni Financial?
There are many lenders out there, so you may be wondering what makes Omni Financial so special and uniquely qualified to handle your needs. Aside from the fact that we offer competitive interest rates, a lightning-quick turnaround time and an incredibly simple application process — here are a few other reasons why more of the Marines Corp choose Omni:
No Collateral necessary
That's right — none. Unlike other lenders that mandate you surrender something of considerable value in the event of defaulting on the loan, we specialize in signature loans, which are unsecured. This makes the application process fast, simple and convenient. That's what we aim for at Omni — unparalleled convenience and complete customer satisfaction. Bottom line: We're not satisfied unless you are.
No credit? No problem.
The problem with credit is it represents a snapshot in time and often doesn't serve as a truly accurate representation of your financial situation. You can't judge a book by its cover and credit uncovers very little about your financial story. At Omni we review each loan application individually and take several factors into consideration above and beyond credit. So if you do have bad credit, don't let this fact deter you from applying. When other lenders say no, Omni loves nothing more than to say yes.
Personalized attention from a Marine Corps lending specialist
Over our lengthy tenure in the lending industry, we're proud to say that many of the people who are a part of our teams across the nation, were once active duty. Not only that, but many have a Marine Corp background (Once a Marine, always a Marine). It's nice to have someone who comes from a similar background or may have been in a situation where they too needed financial assistance. Regardless, you can count on their quality-assurance mindset and reliability. We aim to treat every borrower like they are our only one.

In addition to no hidden fees and the ability to use the funds however you want, Omni Financial prioritizes flexibility so you can do more with a personal loan. Just as you are "always faithful" to your corp and your mission, Omni Financial is faithful to its core principles that make us the most trusted military loan provider in the U.S.A. Contact us today or apply online to get started.