Mele Mathieson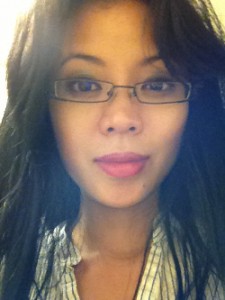 I have been working and studying marketing for the last 20 years, with a digital marketing focus which started in 2004. Equipped with a Bachelor of Business (Management and Marketing majors) and a Masters of Marketing degrees, I have been learning, working and traveling around the world for the majority of my life so far. I place my life commitments in this priority: God, Family, Digital Marketing, Google and my latest commitment, Omni.
What is your favorite animal? Dogs, because they're loyal.
What is your favorite movie? Under The Tuscan Sun, I love Italy and the movie is all about HOPE, you know when you hit rock bottom don't forget there is always a bounce up as a result.
What do you like to do when you are not working at Omni? Play with my young son and the neighborhood kids. Connecting and giving back to the community. Read loads and loads of books. Listen to plenty of music. Eat lots of good healthy food. Walking when the sun is shining. Doing whatever brings balance into my daily life.
Why do you like helping military families in need? Because what goes around comes around. It's only logical when military families sacrifice so much as a result of their loved ones dedicating their lives to protect our daily peace and stability, that when we have the opportunity to give back we have an obligation to do so. And plus it feels real good to give back.
Omni Military Loans Blog: Mele Mathieson
---
Omni Military Loans Blog: Mele Mathieson
---
Omni Military Loans Blog: Mele Mathieson
---
Omni Military Loans Blog: Mele Mathieson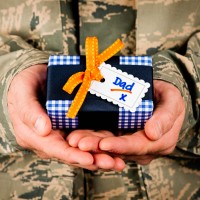 Father's Day is a time to let all the special dads in your life know how much you appreciate their love and support.  But each year thousands of deployed military dads are unable to spend Father's Day with their loved ones.  While deployment is an expected part of military life, it can be especially difficult […]
---