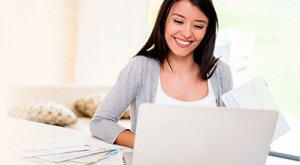 Installment lenders like Omni can help your financial personal well-being!
Omni Financial provides easy and convenient installment loans to active duty service members.  People often confuse installment loans with payday loans. While both types of loans provide funds, installment loans and payday loans are actually quite different.
Payday lenders often follow predatory lending practices and coerce and deceive people into taking out loans with unfair terms. Payday loans are considered so unscrupulous they are actually illegal in several states.
The chart below compares installment vs. payday loans.
| | | |
| --- | --- | --- |
|   | Installment Loan | Payday Loans |
| What is it?  | A loan that is paid back over a set number of scheduled monthly payments. Types of installment loans include mortgages, auto loans, and Omni Financial personal loans. | A short-term loan, typically up to $1,500.  Often considered a "cash advance" or "check loan." |
| How fast? | With proper documentation, loan approval and funding typically happens within 24 hours. | Loan approval can be practically instant since payday loans do not require a credit check. |
| Repayment   | Loans are repaid back over time. Lenders work with borrowers to make sure that the proposed monthly loan payments are reasonable and manageable. Each month you will reduce your interest and principal until eventually your entire loan is paid off. | Loan repayment (plus interest) is due your next payday. You may have to write a check to the lender in advance for the balance of the loan, or give the lender access to your checking account and they will auto-debit the amount you owe.  If you cannot repay the original loan in that time period, you can renew the loan. This can throw borrowers into a never-ending cycle of debt. |
| Legal | Installment loans are licensed and regulated by State and Federal consumer protection agencies. | Many payday lenders use deceptive practices to entice people to take out loans they cannot afford and then charge very high interest rates. Annual interest rates could be as high as 400 percent or more. Payday loans are illegal in some states. |
| Loan approvals | Lenders evaluate the borrower's ability to repay a loan prior to funding it. While lenders may work with people who have poor credit, they will generally use a monthly net income/expense budget formula to help ensure that the loan requested will be able to be repaid. | Payday loans are easy to get and a credit check is not required. If the loan cannot be paid back on time, it will need to be renewed at exorbitant interest rates.  Borrowers may also be able to request a repayment extension plan accompanied by excessive finance charges and fees. |
| How does the loan affect your credit score?             | Installment loan lenders report lender data to credit bureaus. By making on-time payments every month, you can build your credit history and credit score over time. | Since many people are unable to pay off their loan with their next paycheck, they often default on the loan. This can damage a credit score.  If a repayment extension or additional loan is required, this will prevent the loan from going to default, but will increase the amount of interest and fees due. An increasing amount of revolving debt will be detrimental to your credit score. |
While everyone needs extra funds from time to time, it is important to be smart when looking at your funding options. Payday loans may seem like a "quick fix," but can be a financial trap with long-term consequences.  If you are short on funds, it is best to explore alternatives like asking a friend or family member for a loan, working overtime, saving up for what you need, or applying for a personal loan, like those offered by Omni Financial.