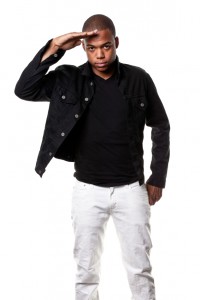 Military to Civilian Transition Tips and Resources
A military career is unlike any other. Because the demands and work experiences of military life are so different than those in the civilian world, veterans who are transitioning from military service to a civilian career can sometimes feel overwhelmed. If you are in the process of separating from military service, the following resources and tips can help guide you in the right direction so that you can overcome transition challenges and start taking advantage of new opportunities.
Visit the DoDTAP website
The DoD Transition Assistance Program (DoDTAP) helps soldiers who are separating from service by providing them with information and training that can assist them as they move toward the next step in their lives. It provides pre-separation counseling, financial planning information, Department of Labor Employment Workshops, and more.
DoDTAP follows a Transition GPS (Goals, Plans, Success) curriculum which assists servicemembers whether they plan to enter the job force, pursue higher education, or start their own business. Active duty, National Guard and reserve servicemembers and their spouses are eligible to participate in the DoDTAP.
Assess Your Skills by Getting Your DD Form 2586
Taking a self-assessment of all the skills and knowledge you have to offer a potential civilian employer is one of the first things you should do when planning your separation from service. The DD Form 2586 "Verification of Military Experience and Training" can make this step easier. This valuable document outlines your military training and experience. Use this document to help you write your resume, fill out a job application, or apply to college. Visit the DoDTAP website to request your DD Form 2586.
Translate Your Military Experience into Civilian-Friendly Language
Once you complete a self-assessment of your skills, training and experience, you should translate them into civilian-friendly language. Most civilian employers will not be familiar with military acronyms and may not completely understand your job title or duties. It is important that you relate your experiences and skills to your desired new career. Military.com has a "Skills Translator" that makes it easy to match your experience with equivalent civilian skills. Simply search for your military job title and the translator will show corresponding civilian skills, as well as comparable job opportunities.
Look for Companies That Hire Veterans
Smart companies know that veterans have a strong work ethic and leadership, technical, and managerial skills that make them ideal employees. When beginning your job search, seek out companies that have a commitment to hiring veterans. Northrup Grumman, JPMorgan Chase, and The Walt Disney Company are just a few of the many companies that actually have special initiatives dedicated to hiring and supporting veterans. For more information, visit the Military Friendly® website which has a list of top military-friendly employers.
While the transition from military to civilian life can be filled with some uncertainties, it is an exciting time that gives you the chance to take advantage of new opportunities. Your military experiences, knowledge and training are assets that offer tremendous value to potential employers. By investing in some strategic planning and preparation, you'll be able to take charge of your transition and job search and embark on a successful civilian career.