Omni Military Loans in Junction City, KS.
Serving the following bases:
---

Omni Card Available Here
---
"I love helping people in general, but to be able to help the families that serve our country and make a huge sacrifice that so many take for granted is an honor."
---
Visit us at our Omni office in Junction City, to experience Omni's Fast, Friendly and Trustworthy Service, that's backed by over 50 years of Responsible Military Lending.
---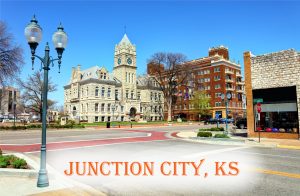 Located in northeastern Kansas, Fort Riley is near the Kansas River in the scenic Flint Hills region known for its dramatic tallgrass prairies. From delicious foods to natural scenery, there's plenty to love about this region of the country. If you're serving at Fort Riley, are relocating, or are visiting, here are some fun and local sights and activities that our Junction City team recommends.