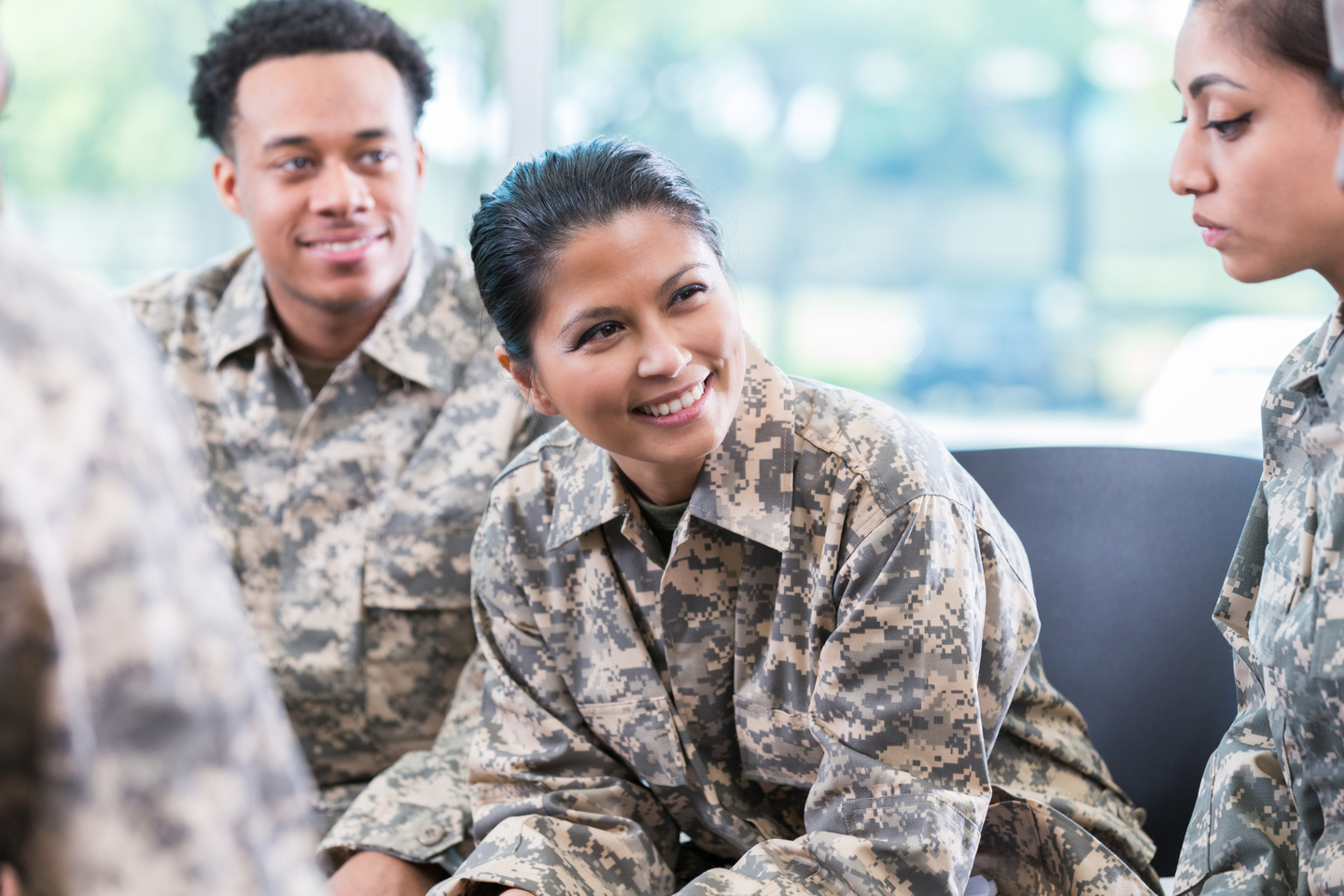 Military Veteran Loans
We were proud to serve you when you were on active duty, and we would be proud to serve you again. If you have or had a previous loan with Omni, you may be eligible to apply for a veteran loan.
Transitioning from a military to civilian career is a big and exciting change that impacts many areas of your life. One area that may be significantly affected is your finances. Some veterans may find the loss of military benefits to be financially challenging or may experience difficulty finding the right job fit. Others may be overwhelmed by medical bills, credit card debt or an unexpected expense.
If you are a previous Omni customer and are short on funds, a veteran loan can provide a financial helping hand. It can alleviate some of your stress so that you can get you back on your feet while you adjust to your new life outside of the military.
A veteran loan can provide funds for:
Medical expenses
Travel
School expenses
Auto or home repairs
…and more!
Get a veteran loan from a company you've trusted in the past
When you were in the military, perhaps you turned to Omni Financial® to help you through some financially rough times. We were proud to serve you then, and want you to know that we are still available to assist you with your funding needs.
We offer veteran loans in amounts up to $10,000 to former service members who are past or current Omni customers in good standing. These personal loans for veterans offer all the same conveniences and benefits as our loans for active duty and career retired service members.
Borrow $500-$10,000
Easy, free, no-obligation application process
Get approved and funded in as fast as 24 hours
Access your cash instantly via direct deposit or visit your nearest Omni office location for an Omni Financial® Debit Card
Fixed monthly repayment plan that works with your budget
No hidden fees
Loan approvals consider other factors aside from your credit score
No collateral is required
All loans are backed by a 100% satisfaction guarantee.
At Omni, we want you to be completely confident in your borrowing decision. That's why we back all our loans with a 100% satisfaction guarantee. If for any reason you are not satisfied with your loan or our service, or if you simply change your mind, all you have to do is return the loan proceeds within 15 days of date of funding.
Apply In-Person, On the Phone or Online!
You could be just one day away from the money you need. Apply for a veteran loan online, over the phone or in person at one of our offices located near many military installations around the country. As long as you are a previous Omni customer, you are eligible to apply. We look forward to serving you again!