The men and women of the armed forces make the selfless sacrifice to ensure our freedom is granted. They endure vigorous training and combat in order to grant us the freedom we all savor daily. For the past 10 years, the Eagle Oaks Golf and Country Club has honored these courageous men and women at the Honor Day Celebration.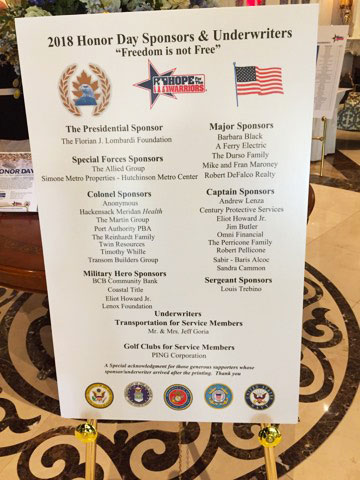 It all started 10 years ago, as a simple act of kindness between friends Joseph Cary and Arty Crames. After the events of September 11th these two gentlemen took a group of over 30 Marines out to a steak dinner with one simple goal in mind… say thanks! This began a tradition which took place every year during fleet week. Word spread quickly and service members would reach out to them prior to arriving in New York to ask if they too can attend the "annual dinner"
The dinner then evolved into a golf outing at Eagle Oaks. After an 18 hole game, the group had dinner where they spoke with the country club's owner Domenic Gatto. He as so moved by this selfless act that he wanted to be involved and make it bigger by hosting hundreds of service members.



Thus Honor Day was born gathering over 800 service members and raising over $500,000 for Hope for warriors.
This year was the 10th anniversary of this event. Bringing in Keynote speaker Lieutenant General Michael Flynn who serviced in the U.S. Army for over 30 years.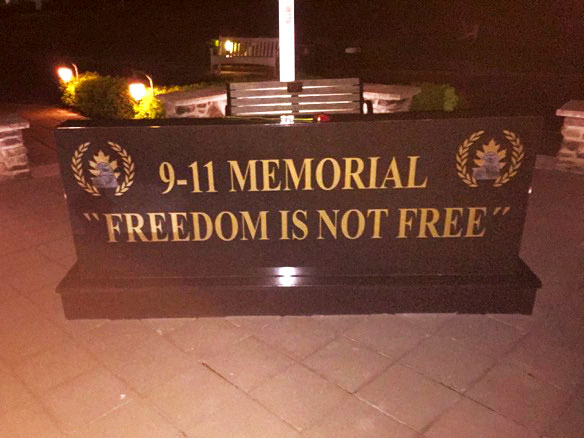 Friendship Rewards Program
Refer a friend and get a $25 Omni Gift Card