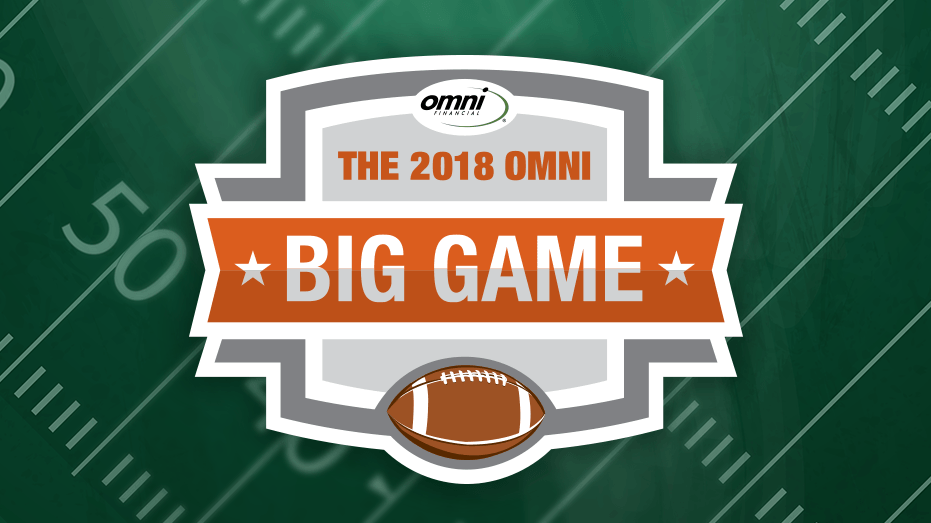 Omni is once again hosting viewing parties across the nation so you can watch the Big Game in style!
-UPDATE-
The Big Game viewing Parties had an incredible turnout! so many service members and their families came out to watch the Big Game with us. Congratulations to all the Raffle Winners!
You've followed every game this season now watch the biggest game with us! Omni is hosting its Big Game 2018 Viewing Party at the Sports U.S.A on Fort Bragg! With over 20 high definition TVs, you'll be closer to the 50-yard line than anyone else. With tons of food, games, and prizes it'll be a game to remember!
Sports USA
3-2102 Longstreet Road
Fort Bragg, NC 28310
910-907-0739
We're back in Lawton! Omni is hosting one of the biggest Big Game Viewing Parties that Fort Sill has ever seen. With tons of food, games and lots of prizes close to you at the USO at Fort Sill. Join us for what is sure to be a Big Game to remember.
USO Oklahoma
3265 Crane Ave
Fort Sill, OK 73503
580-442-2812
Omni together with the Benning Brew Pub are throwing The Big Game 2018 Viewing Party. Located close to you at Fort Benning with over a dozen screens you'll be close to the action. Food, drinks prizes and more come watch the game with us on February 4th
Benning Brew Pub
Sightseeing Rd
Bldg 2784
Fort Benning, GA 31905
706-545-8426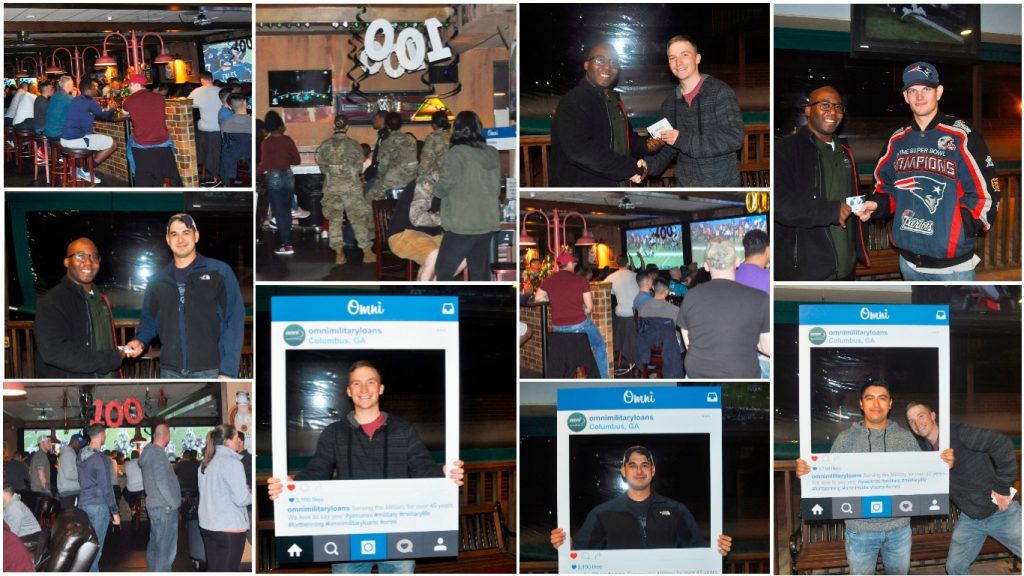 Attention all those stationed at Fort Campbell, If you're looking for a place to watch the Big Game then meet us at O'Connors Irish pub. Party starts Sunday, Feb 4 at 1700 hrs. We'll have wings, mozzarella sticks and Yaki Mandu FREE for military service members! See you Sunday!
O'Connors Irish Pub
1198 Tylertown Rd,
Clarksville, TN 37040
931-542-2540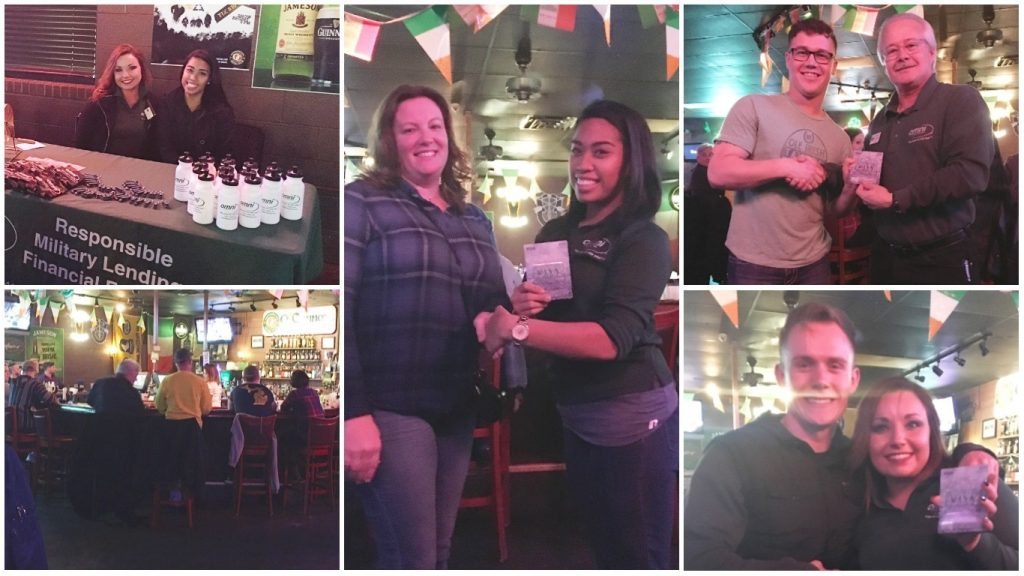 Watch the Big Game with us at 3 Pints Sports Bar. Located close to Fort Bliss this is your destination to watch the biggest football game of the season! Make sure to enter our raffle to be entered to win big. See you on the 4th at 1800 hrs!
3 Pints Sports Bar
10710 Gateway Blvd North,
Ste A1,
El Paso, TX 79924
The Big Game on huge screens at Maggie on the River. Come join the excitement with us for the Big game. We're giving away tons of prizes and let's not forget all the food. Kickoff is at 1830, see you then!
Maggie's on the River
500 Newell St,
Watertown, NY 13601
315-405-4239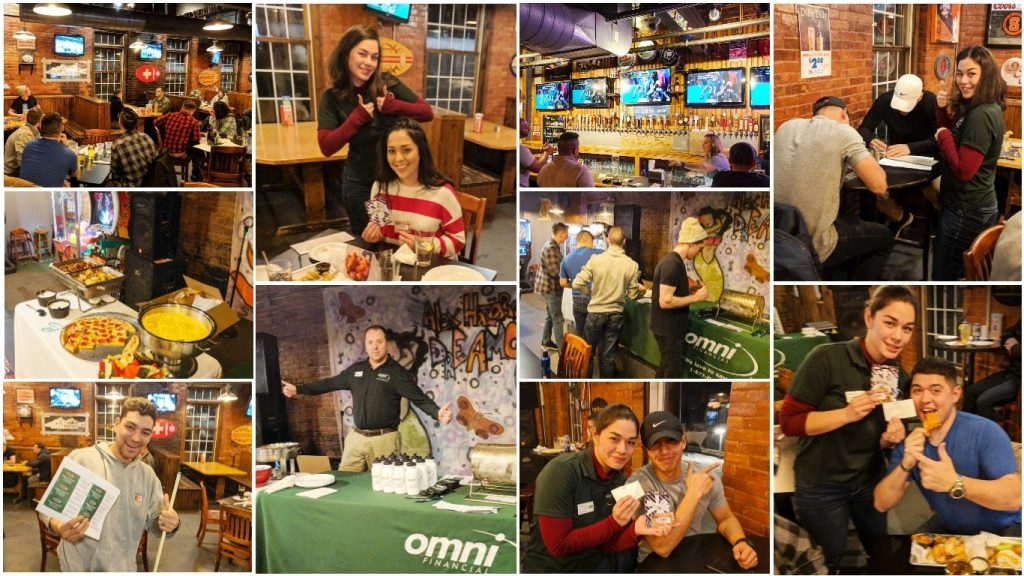 Come watch the first Big Game to ever be presented at the Brand new USO on Fort Stewart. Lets kick off this incredible new facility in style. Omni's bringing the food, drinks and the prizes. Kick off is at 1630, make sure to be there to see the biggest game of the football season!
USO Fort Stewart/HAAF
1639 Gulick Ave
Bldg 703 Ste 100
Ft Stewart, GA 31314
The wings are hot and the drinks are cold. This Sunday, Feb 4th come watch the Big Game with us on wall to wall flat screens at Buffalo Wild Wings® in Jacksonville. Omni has you covered with tons of food, drinks and great prizes! Make sure to enter our raffle to win big! Kickoff is at 1830 hrs. See you all then!
Buffalo Wild Wings
4175 Western Blvd,
Jacksonville, NC 28546
910-378-7215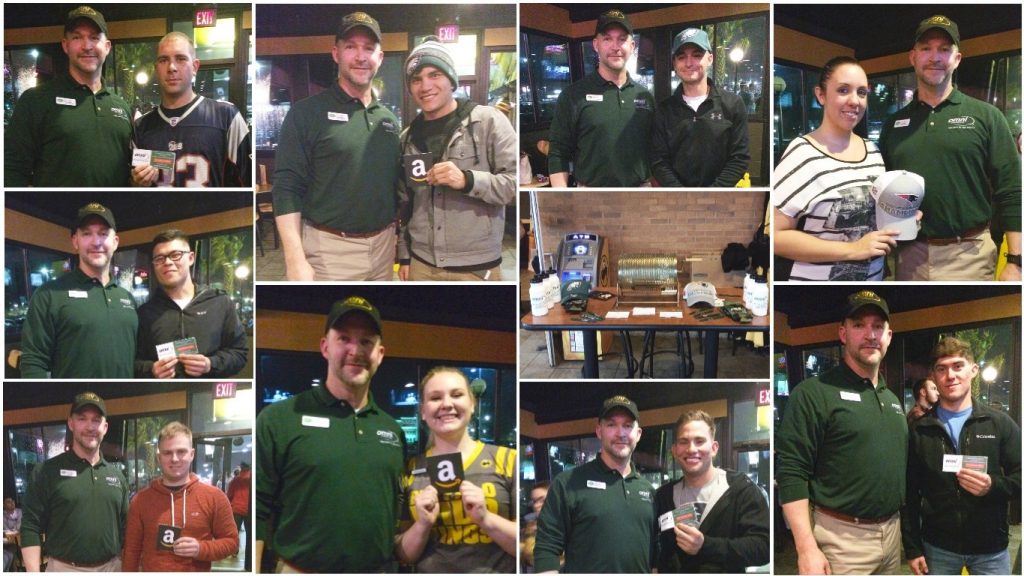 Omni is back at USO Fort Riley for the Big Game! We're starting the party at 1800 hrs filled with food, fun and prizes. Service members are going to have a blast and be close to the actions with all the big screens at the USO. Be sure to enter our raffle!
USO Fort Riley
6918 Trooper Dr,
Fort Riley, KS 66442
785-240-5326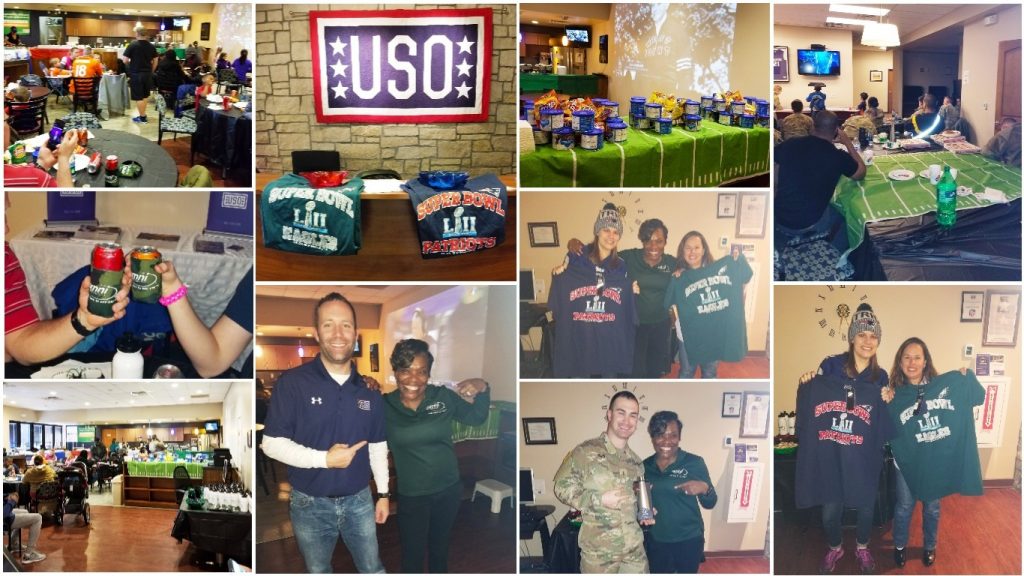 It's Bigger than Big If you're looking for that perfect place to watch the last football game of the 2017 season The USO on Fort Hood is the place. With the festivities beginning at 1700 on Sunday, February 4. We're sponsoring this year's Big Game party. With the anticipation of a great game, finger food, beverages, free promotional give-a-ways and a free Omni raffle where else would you want to be. See you and a friend on the 4th!
USO Fort Hood
1871, 50th St
Fort Hood, TX 76544
254-768-2771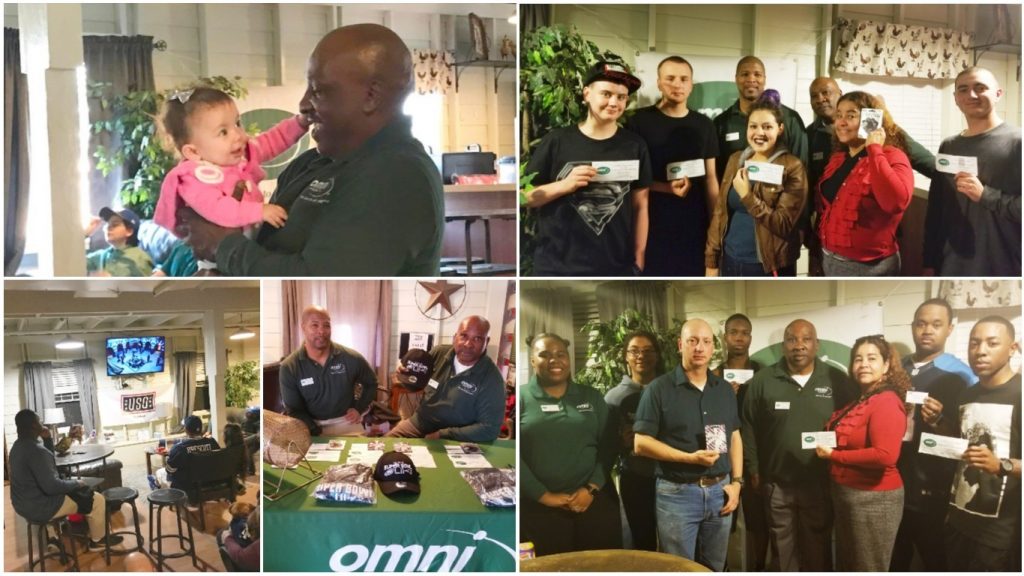 The most intense football game of the year and you cant miss it. Omni will be sponsoring a Big Game viewing party at Spare time Lounge on February 4th. The party starts at 1600 and easy to get to for all those stationed on Fort Polk. See you at the 50 yard line!
Spare time Lounge
2087 9th St. Bldg 1457
Fort Polk, LA 71459
337-531-1942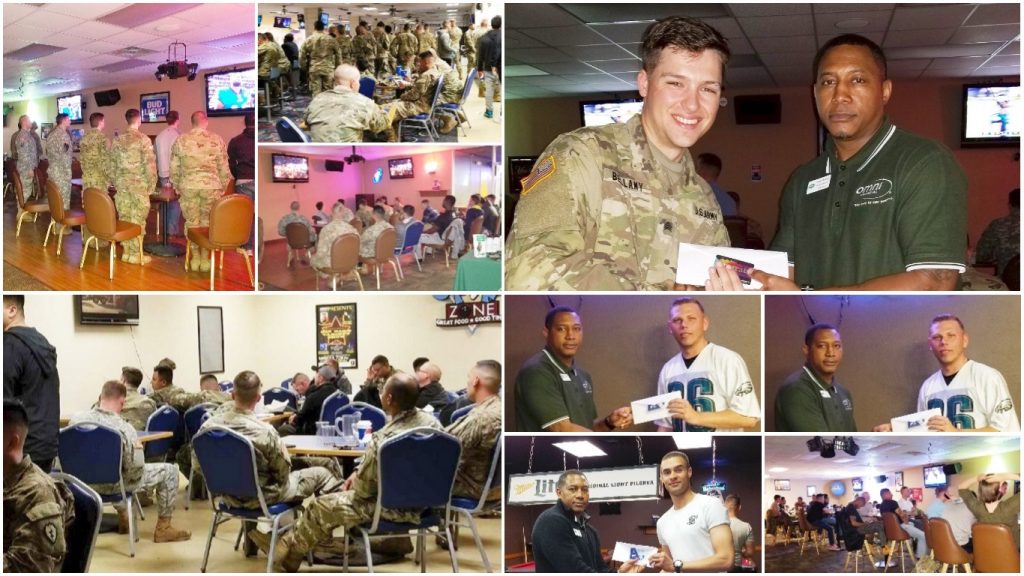 Are you looking for something to do at 1600 on Sunday, February 4th? And are you a football fan? If your answers to these questions is "YES" then there is only one place for you to be. The Quaker Steak and Lube in Newport News will host the Big Game and Omni is proudly sponsoring this event. GM James Reed will provide free finger food, along with beverages. We will have a raffle after each quarter! Don't miss out on any of the action, food or prizes. See you at the Quaker Steak and Lube on the 4th!
Quaker Steak & Lube
12832 Jefferson Ave,
Newport News, VA 23608
757-874-5823
Omni is sponsoring The Columbus Club big Game Party Feb 4 at 1700. Make sure to enter our raffle!
Columbus Club
5201 Kennebeck Ave,
Norfolk, VA 23513
See You Next Year!

Friendship Rewards Program
Refer a friend and get a $25 Omni Gift Card