Pool Tournament 2016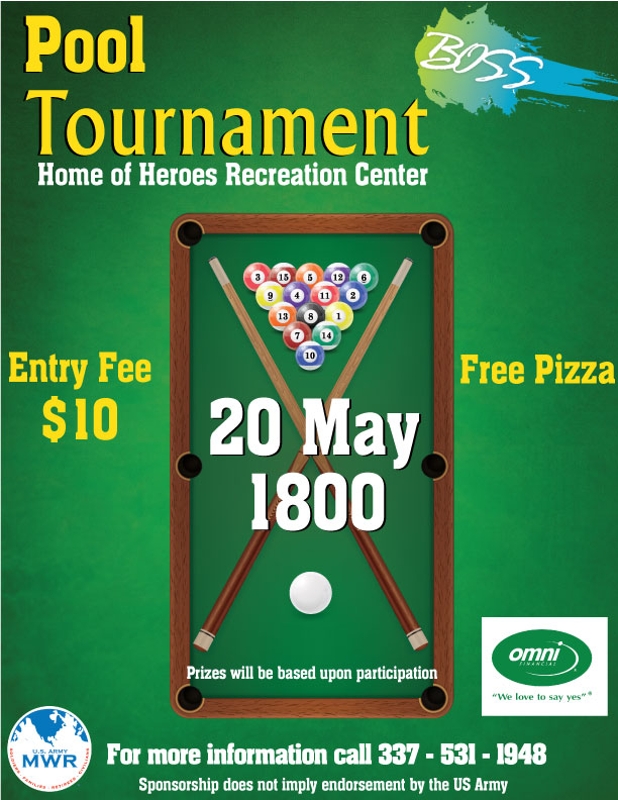 On the third Thursday of the month all summer long, Omni will be sponsoring Pool Tournaments at the Home for Heroes on Fort Polk. The entry fee is only $10, putting you up against the best bililard players Fort Polk has to offer.

Update May 19th 2016
The very first pool tournament was a great success. With such a tremendous turn out and so many gifted players demonstrating their talent. Think you have what it takes? Come to our next event in June and show your skill to the best!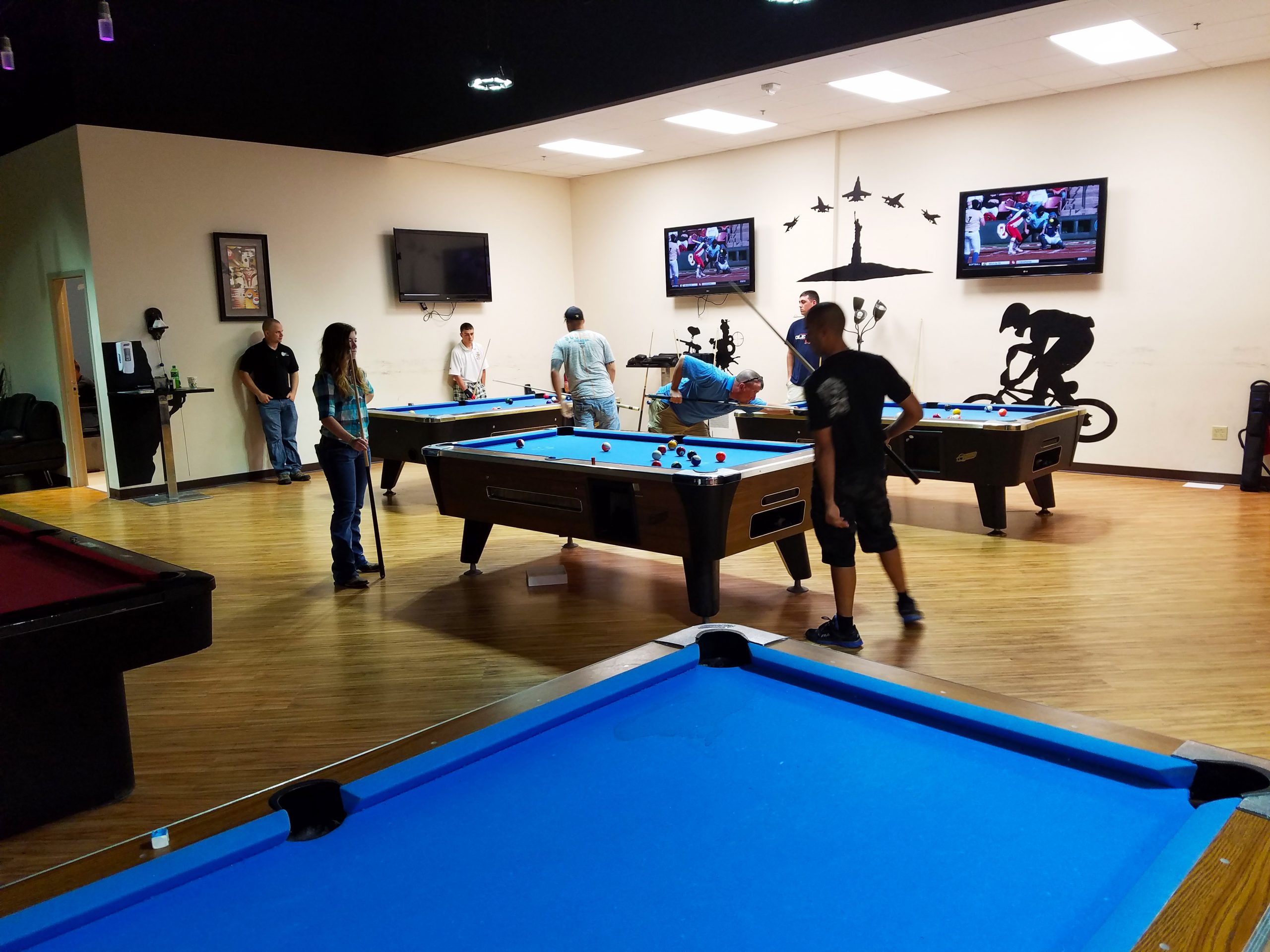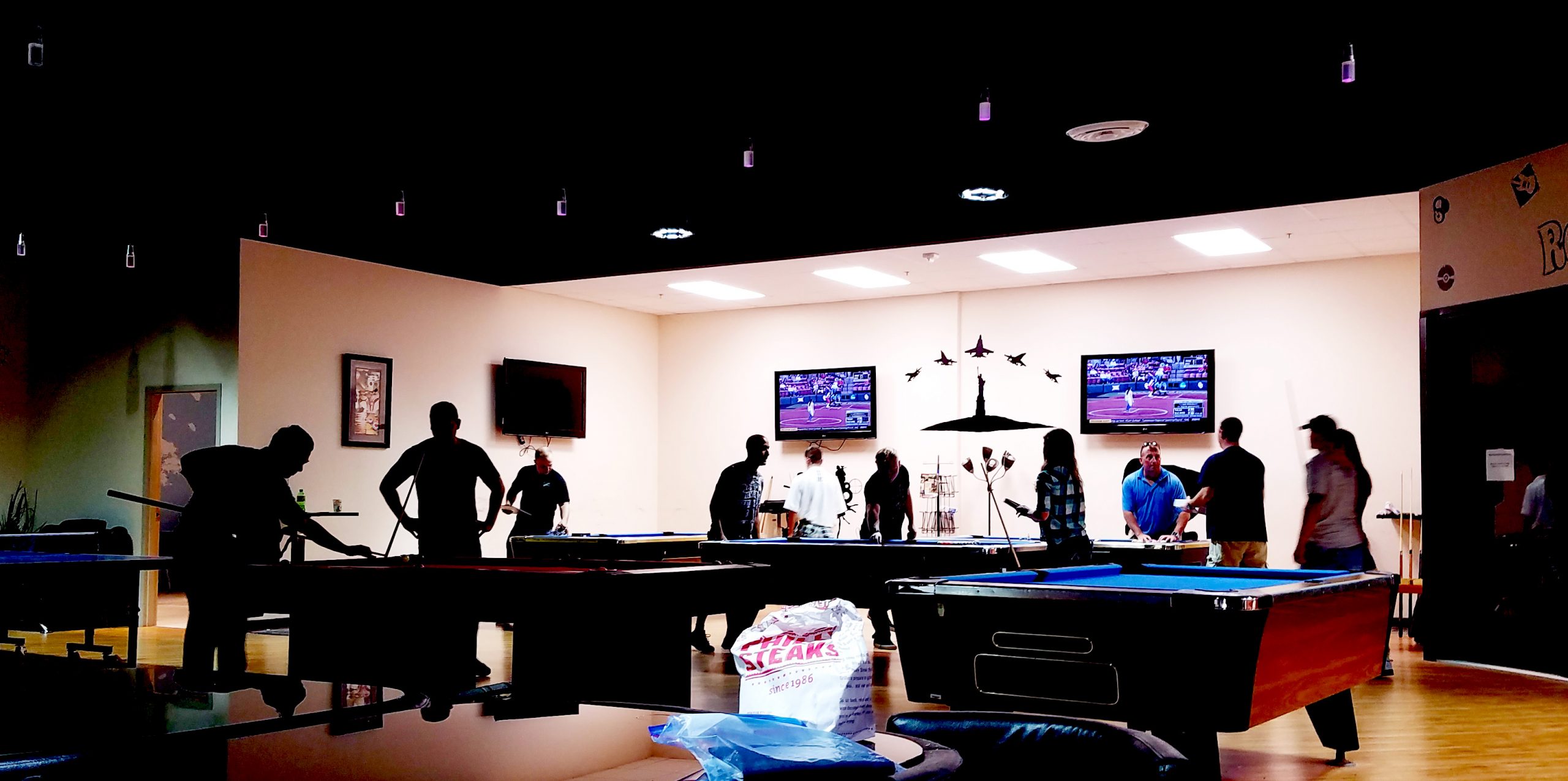 Friendship Rewards Program
Refer a friend and get a $25 Omni Gift Card