Holiday Giving 2019

As a company-wide initiative for the holiday season, Omni Financial executed once more an annual Holiday Giving campaign in 2019. This campaign shows our gratitude for service members' unwavering commitment to the country by providing them with free ham or free turkey vouchers.
This effort to distribute hundreds of ham and turkey coupons allows us, in a small way, to show our continuous support for the military community and to further reinforce our commitment to provide assistance to service members when it's needed, especially during the holidays.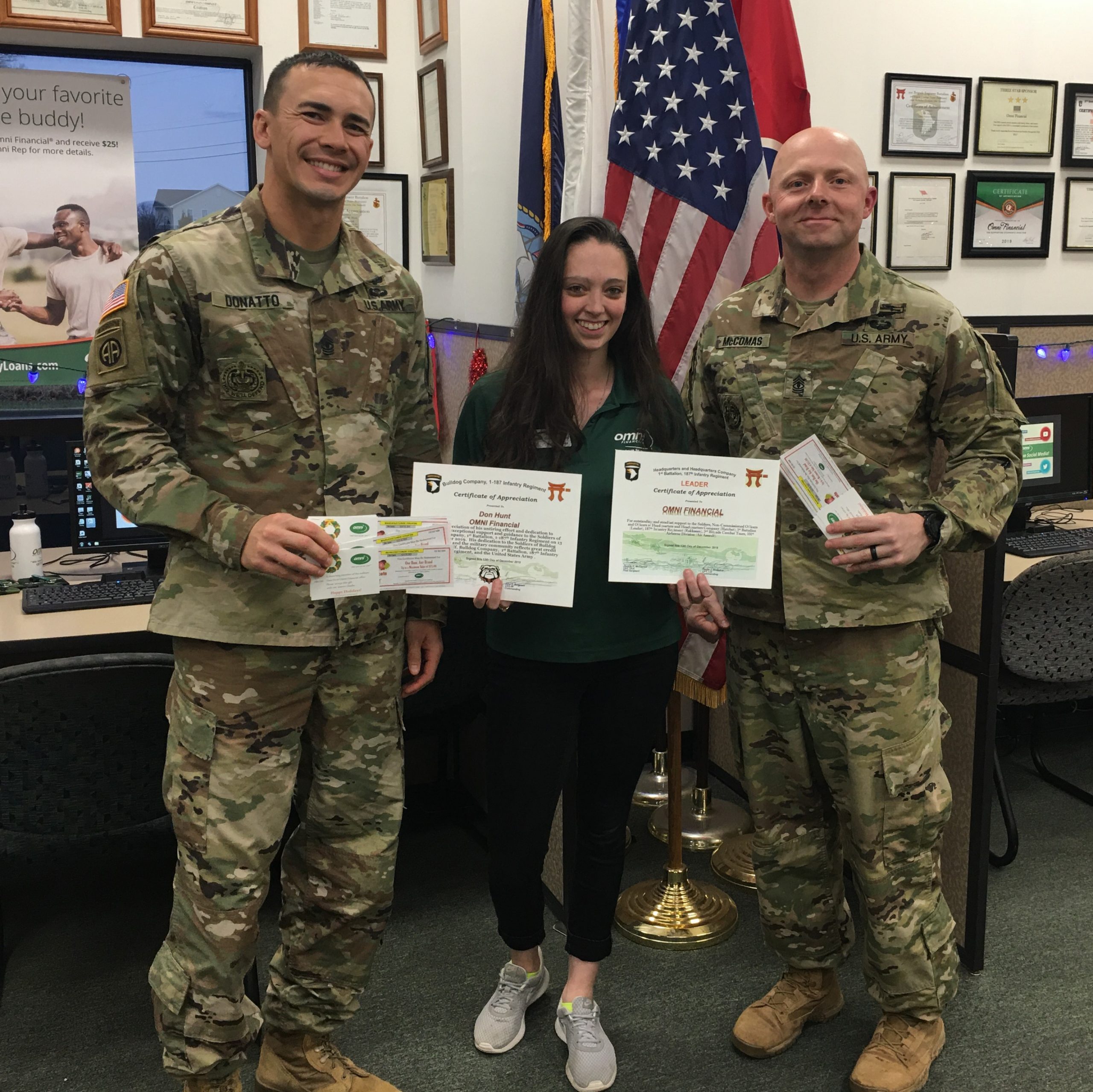 During this campaign, our General Managers were able to collaborate with their local community to make sure Omni's Holiday Giving 2019 program coupons were able to reach the service members who need them. We hope that the vouchers were able to help the service members during what can sometimes be a stressful season.

---
Holiday Giving 2018
The holidays are about giving but no one gives more year-round than America's military. To show support to service members and thank them for their unwavering commitment to the country, the Omni team once again conducted its annual Holiday Giving Program.
As part of this company-wide initiative that takes place every November and December, Omni collaborated with military bases around the United States to distribute vouchers for either a free turkey or free honey ham. The vouchers, which can be redeemed at any supermarket, were given to the General Managers at local Omni offices, who in turn, presented the vouchers to military families in their communities.





In 2018, Omni awarded vouchers to more than 600 service members at military bases including:
Fort Benning
Fort Campbell
Camp Lejeune
Camp Pendleton
Fort Riley
Joint Base Langley Eustis
Fort Drum
Fort Hood
The Norfolk Naval Shipyard
…and many others

Omni hopes that the vouchers spread a little cheer to service members during what can sometimes be a stressful season. The Holiday Giving Program is just one of the many ways Omni expresses its gratitude to service members throughout the year.
Omni wishes you and your family a happy 2019!

See previous years' efforts here.

Friendship Rewards Program
Refer a friend and get a $25 Omni Gift Card