MMA Fight in Fayetteville 2014
Knowing that members of the military, like their civilian counterparts, like a variety of forms of entertainment GM Wray Gilliam of Omni's Fayetteville office went the distance in setting up this sponsorship with the Ft. Bragg MWR department. While it might not be for everyone, Cage Fighting is fast becoming a highly rated sport event on TV and in arenas across the country.
So, on Saturday, June 28th Omni was happy to sponsor the Fight Lab 37 MMA Cage Fights at the Sport USA facility on Ft. Bragg. During this 5 hour event contestants battled it out with their fists, with kicks and by using any number of holds. It was estimated that 125 soldiers, family members, retirees were in to watch the fights. There were also some celebrities in the venue like Brian Lee and Amy Shirley from the TV show "Lizard Lick Towing." Omni was in good company with cosponsors like Sprint, DELL, Budweiser and Fuel Energy Drink.
In between fights Wray was able to get some good one on one face time with a number of service members and point out the various ways Omni could lend them a helping hand with their financial situations, if not right now for a summer vacation, or maybe later in the year when the holidays come around. Wray was also able to dispel some misconceptions with a number of service members about Omni vs. some other military lenders. Wray will keep looking to support the service members and families of Ft. Bragg with events like this and some that are a little less violent.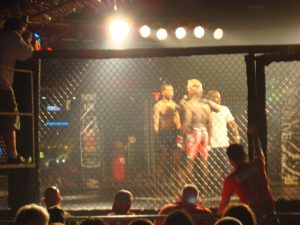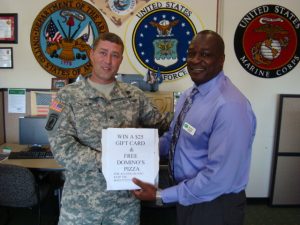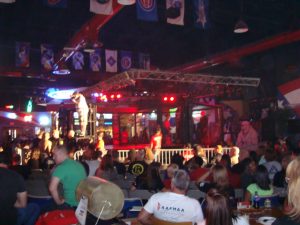 Friendship Rewards Program
Refer a friend and get a $25 Omni Gift Card