January 2017
A Noncomissioned officer is an enlisted member of the armed forces, They are subject matter experts in their specific field. NCOs are leaders of service members, taking the image of what officers want to implement and translate it into true action.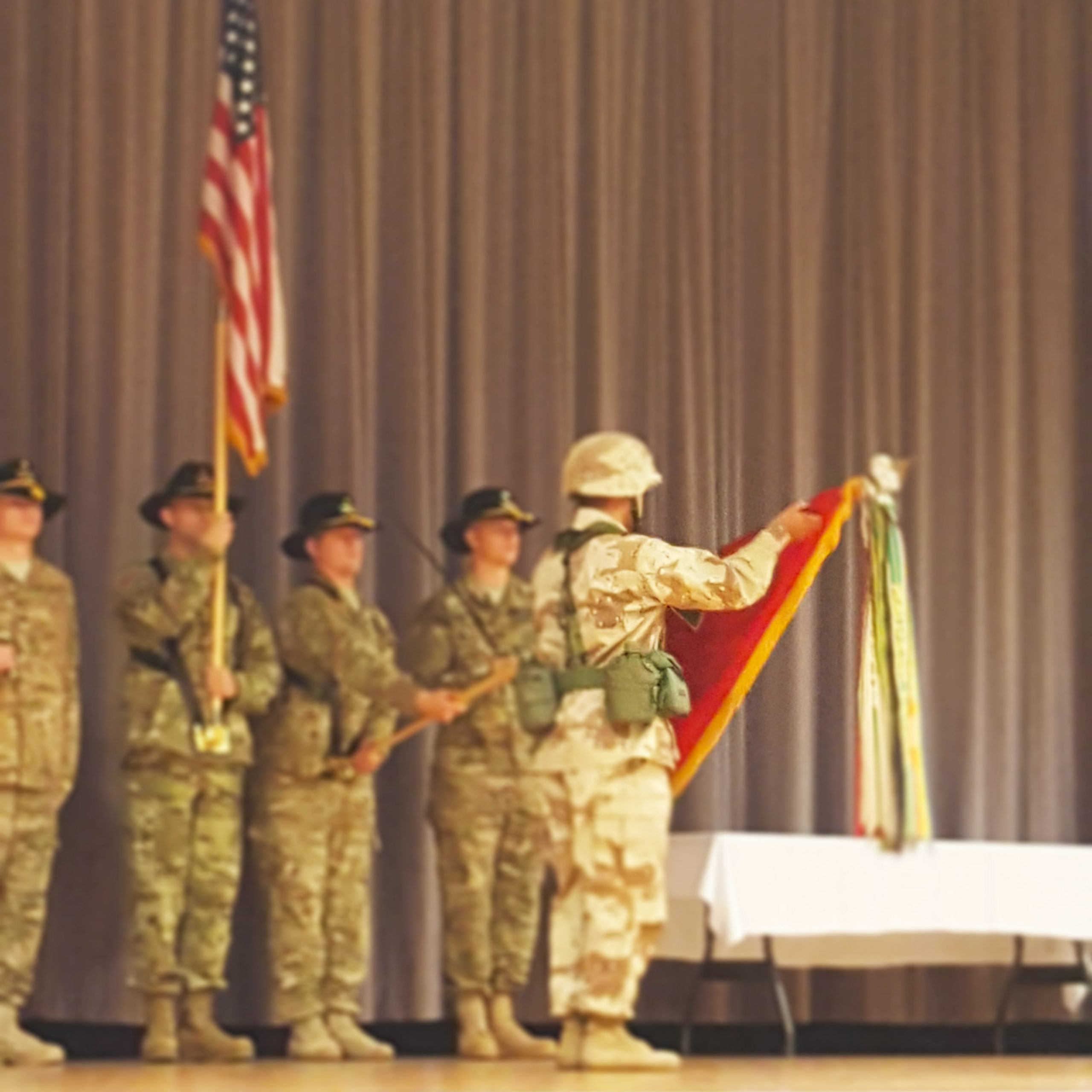 In order to become An NCO of the quarter you must first show excellence within your battalion, The chosen NCOs of each battalion of the brigade will compete, as well as other NCOs from other brigades.
Each participant is challenged both physically and mentally. The stages of this competition include:
Physical Fitness, which pushes service members to their physical limits. Once the completed the service member will receive a pt score summarizing the fitness test.
Board and Essay which tests the service members' aptitude which asks them to compose an essay and present their composition to members of a board for final review.
Finally a Hands on demonstration, this part of the exam asks service members to quickly assemble a rifle while being timed as well as perform a functionality test to ensure the rile was assembled properly.
These tests are much like that of the Best Warrior Competition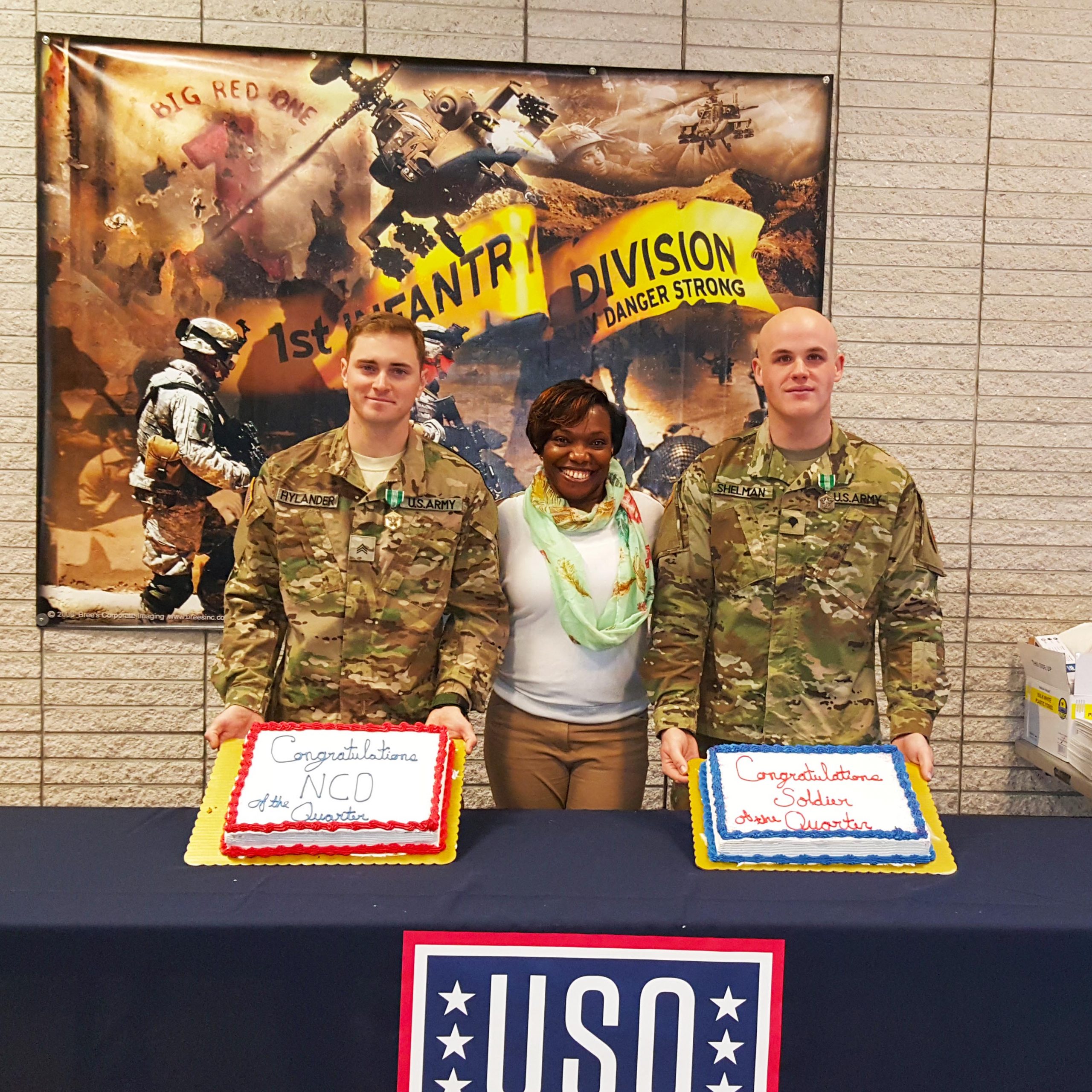 Omni together with the USO of Fort Riley have come together to honor the individuals chosen to become The NCO of the Quarter. We will honor Each service member each quarter of 2017. Congratulations to all the honorees!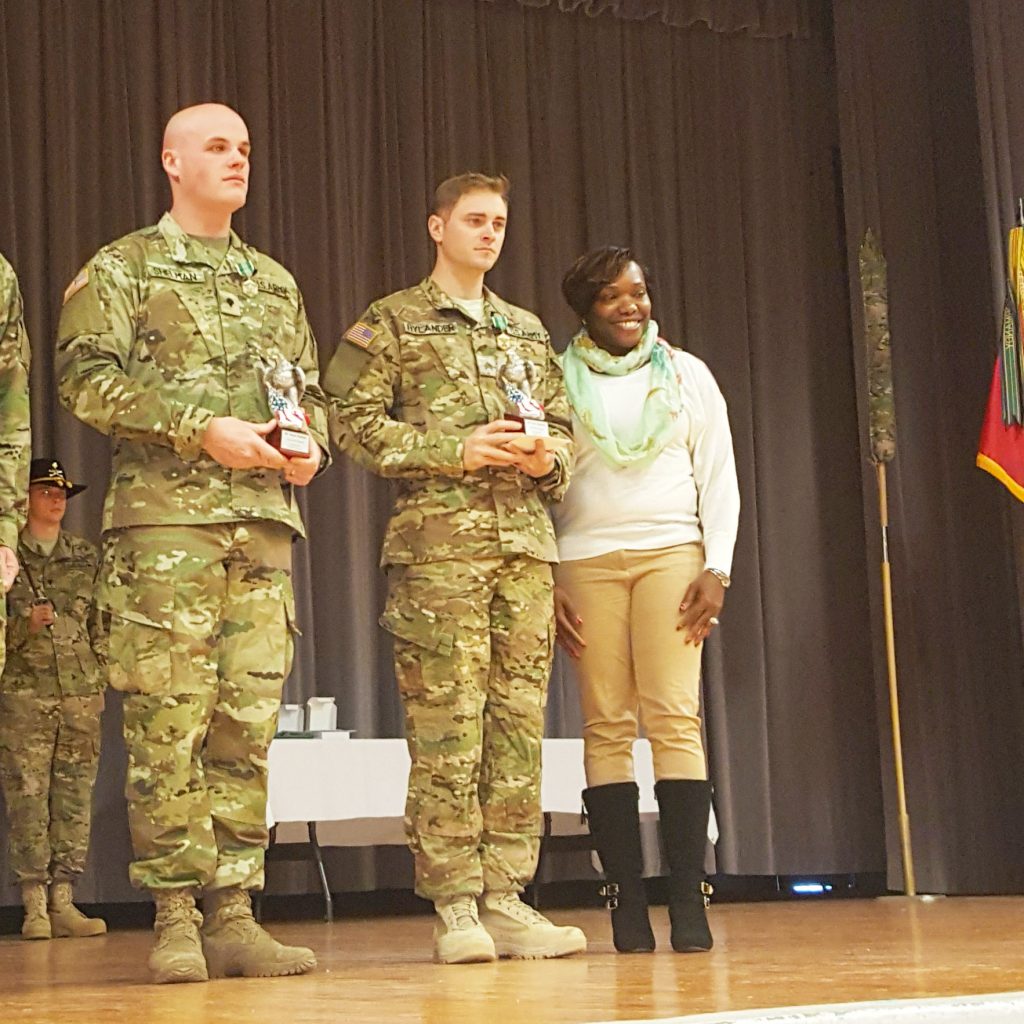 March 2017
Congratulations to SGT Aldana and and SPC Oen for becoming the NCOs of the Quarter for March 2017.We appreciate your hard work and dedication.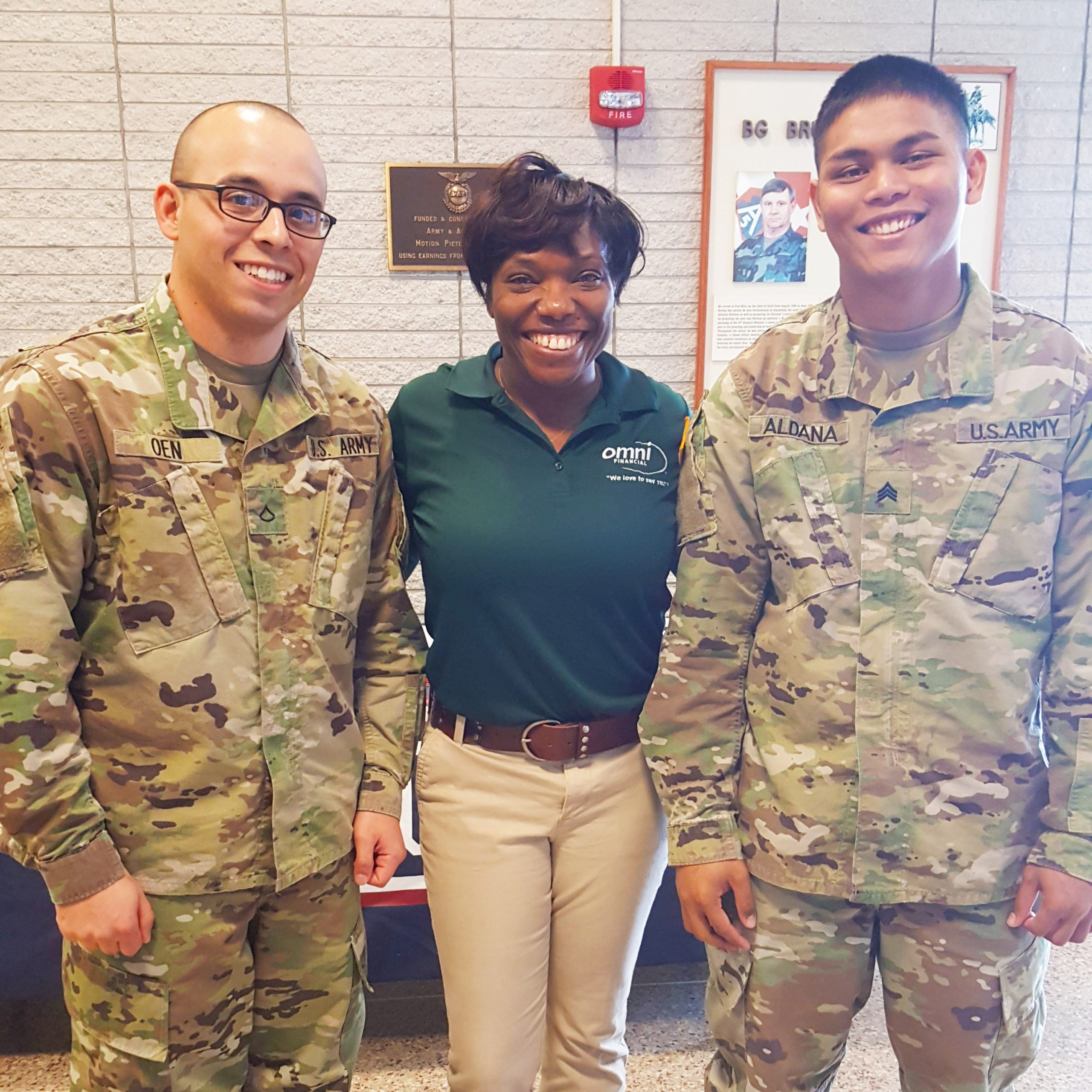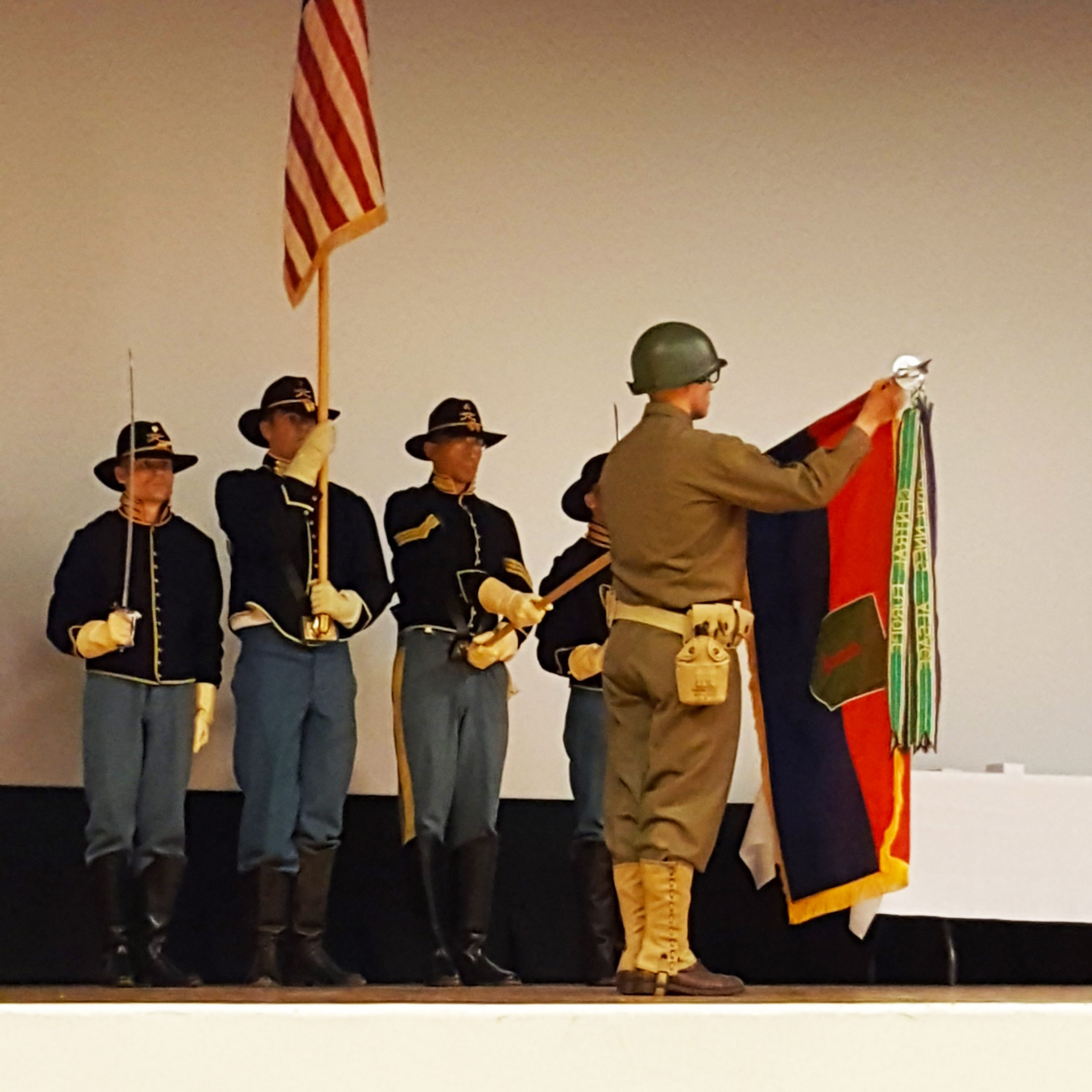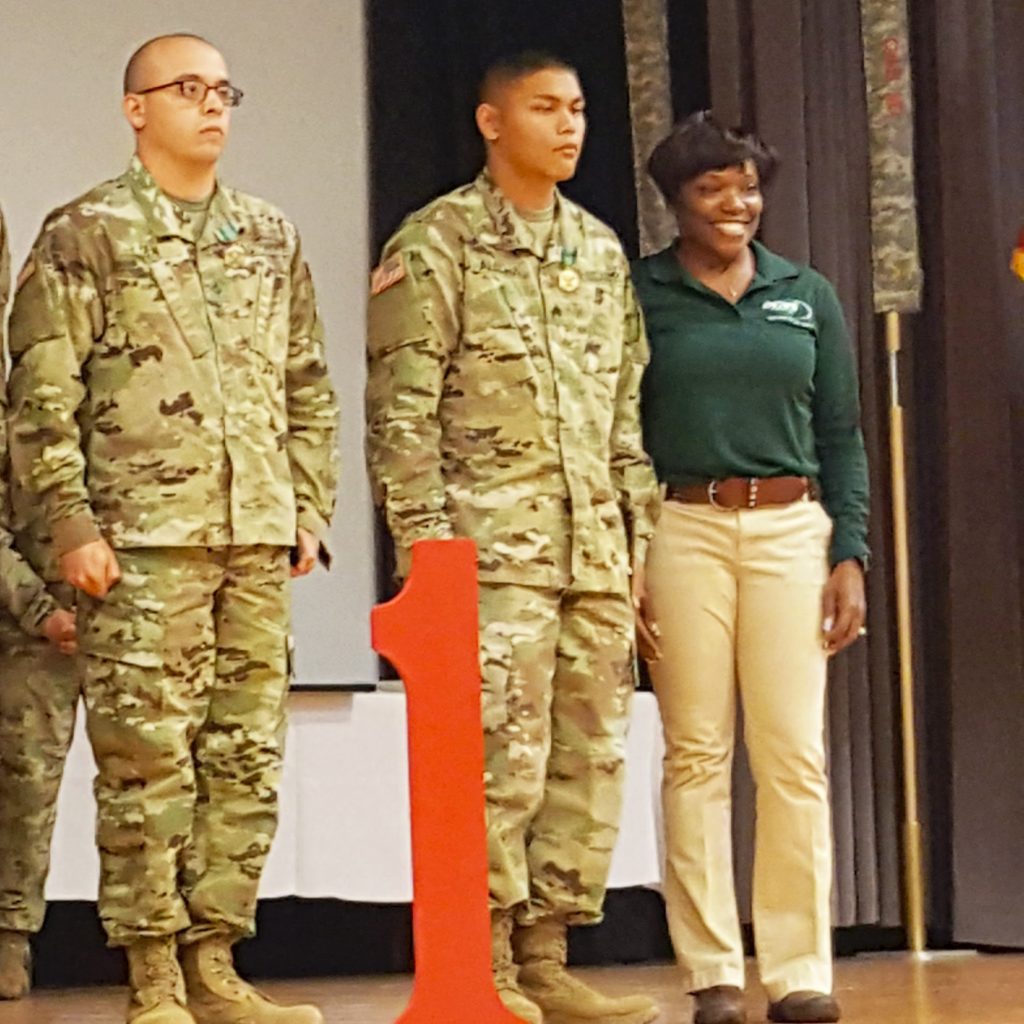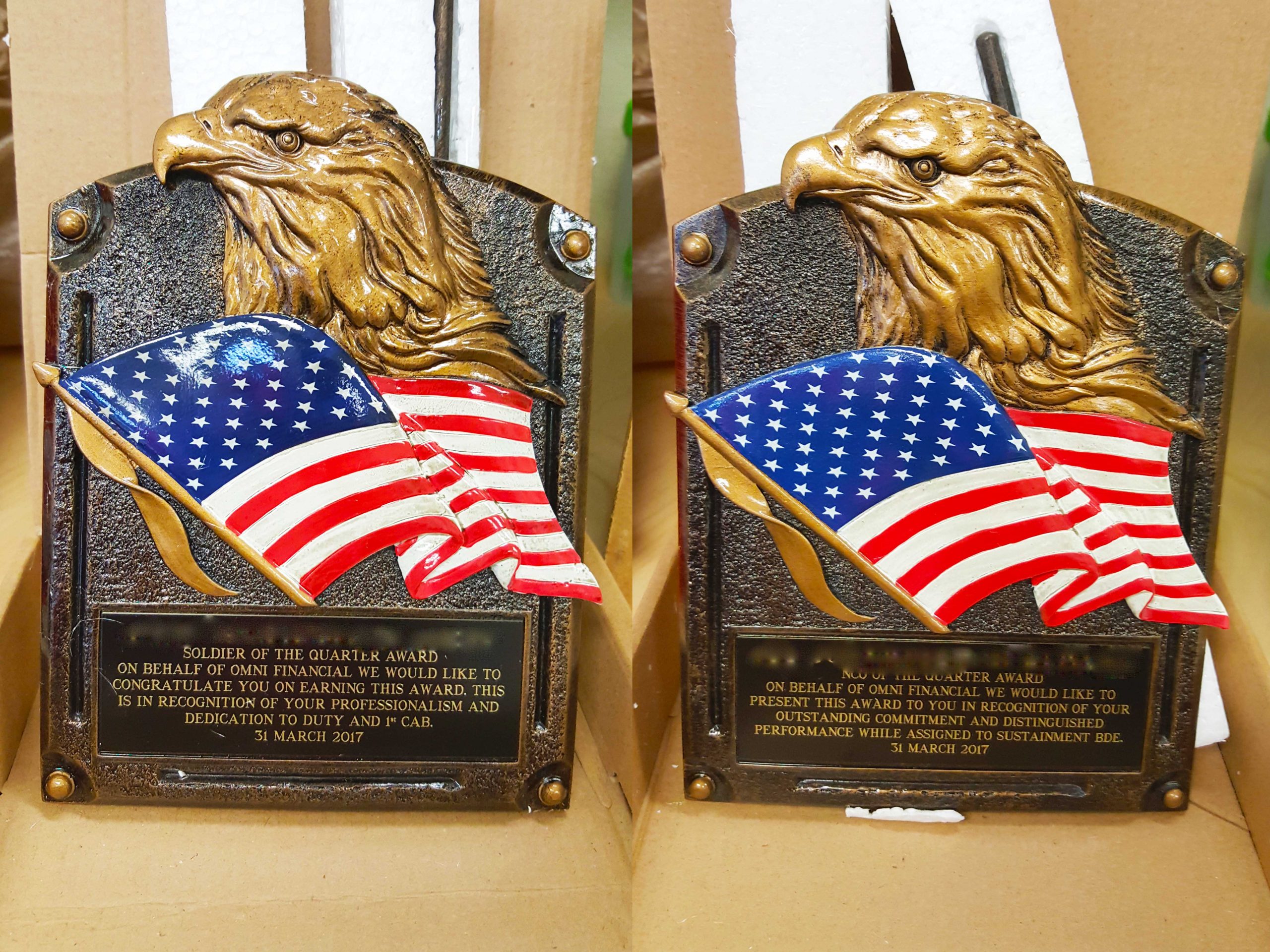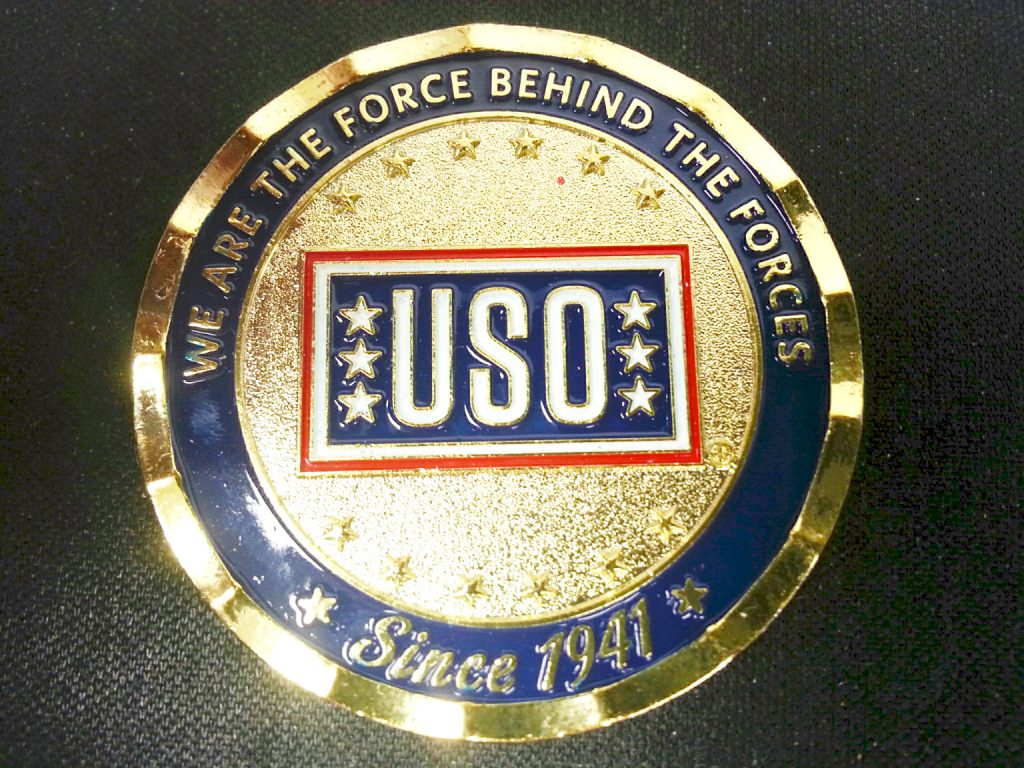 ---
NCOI of the Quarter 2016
The 1st Infantry Division and Fort Riley Soldier and NCOI of the Quarter is held January 20th, 2016 at the Division Headquarters on Fort Riley. This is a competition that identifies the best soldier and NCO in the entire Division for the Quarter and is highly competitive. The winners of this quarter will compete for the Soldier and NCO of the year at a later date. The winners will be announced and recognized in a formal setting at t the Barlow Theater on Fort Riley. The event is attended by the Division Command, Brigade Command, Battalion Command, and Unit Command of the soldiers.
Omni was proud to attend the event and show our appreciation to these exceptional NCOs. We were asked to present on the stage and award all 8 NCOs of the Quarter a $50 gift card, a combat knife, and an Omni coin.
Congratulations to all the NCOs of the quarter that have shown their hard work and dedication to the United States Military. its men and women like these that give us great pride in helping in every way we can.

Friendship Rewards Program
Refer a friend and get a $25 Omni Gift Card