Omni is once again supporting Oktoberfest celebrations in our local community. Join us at one of these fun events so you can experience this annual German festival close to home. Get ready for some fun! We hope to see you there.
Killeen, TX/Fort Hood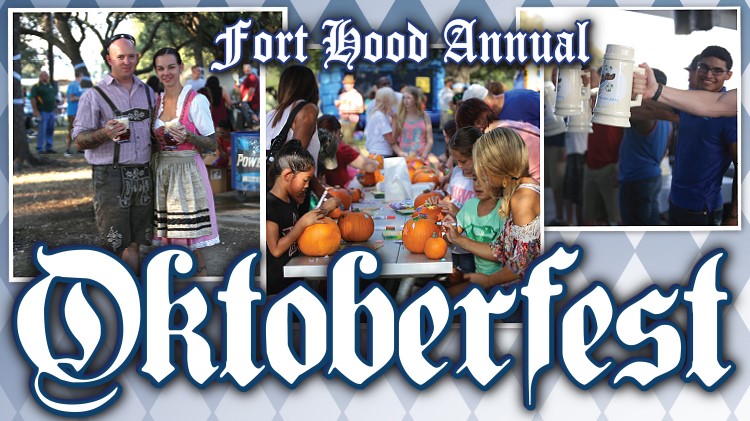 Enjoy a family friendly fall festival at Fort Hood this year on October 5, 2019 between 5pm and 10pm. This event will be open to all. There will be plenty of fun to be had, with a bratwurst eating contest, pumpkin patch, keg toss contest, strongman competition, inflatables, German festival costume contest, arts and crafts, and delicious food and drink. Omni General Manager Mylanda will be attending and can't wait to see you there!
The Phantom Warrior Center
76544 37th Street, Building 194
Fort Hood, TX 76544
254-288-7835
Click here to read about Omni's participation in Fort Hood's 2017 Oktoberfest event.
Newport News, VA/Fort Eustis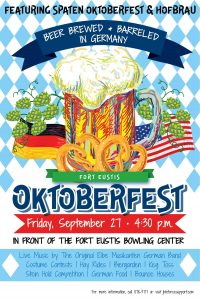 Join us at this year's Oktoberfest on Fort Eustis this September 27th from 4:30pm to 9pm, hosted by the MWR. Featuring live music by the original Elbe Musikanten German band, costume contests, hay rides, keg toss contests, stein hold competitions, German food and drinks, and bounce houses, there is bound to be a fun activity for every member of the family to enjoy! Omni General Manager James is excited to attend this year's event.
Fort Eustis Bowling Center Parking Lot
675 Dickman Street
Fort Eustis, VA 23604
757-878-3717
Columbus, GA/Fort Benning
Oktoberfest at Fort Benning is a fall tradition, this year occurring October 18 from 4pm to 10pm, October 19 from 10am to 10pm and October 20 from 10am to 6pm. This three day event will be open to the public and will feature traditional German music, authentic German food and brews, a pumpkin patch, boat rides, games for all ages, hayrides, carnival rides, two cross country races, and a Volksmarch. Omni General Manager Terry will be at the event, so make sure you stop by and say hello!
Uchee Creek Campground and Marina
7 Uchee Creek Road
Fort Mitchell, AL 36856
706-545-4053
Click here to read about Omni's participation in Fort Benning's 2017 Oktoberfest event.

Friendship Rewards Program
Refer a friend and get a $25 Omni Gift Card