Operation North Pole 2015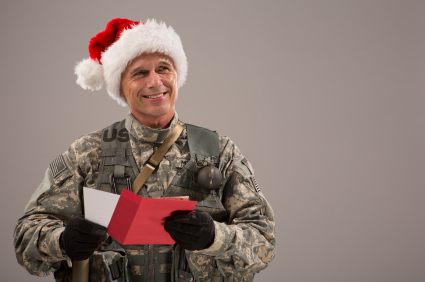 Operation North Pole: To be held at the Conference Center on Fort Riley the first weekend in December. A collaboration of the USO, Warrior Transition Battalion, and the American Red Cross and sponsored by Omni Military Loans. Operation North Pole's purpose is to bring the holidays to the families and children of ill, wounded, and deployed soldiers that cannot be home with family during the Christmas season. The site is transformed into a virtual North Pole with elves, Santa Claus, and Christmas decorations. The children can make Christmas cookies, decorate the cookies, make decorations, along with games, food, and last but not least visit with Santa Claus and receive gifts.
The holiday season can be a tough time when being apart from loved ones, and especially tough when those loved ones were wounded during their times of service. Omni was proud to sponsor the event to bring that holiday cheer all those who need it the most. We especially find an immense joy from seeing all the children play and feel as though they are in Santa's workshop.
Happy Holidays Everyone!

Friendship Rewards Program
Refer a friend and get a $25 Omni Gift Card