23rd Brigade Instructor of the Year Award 2016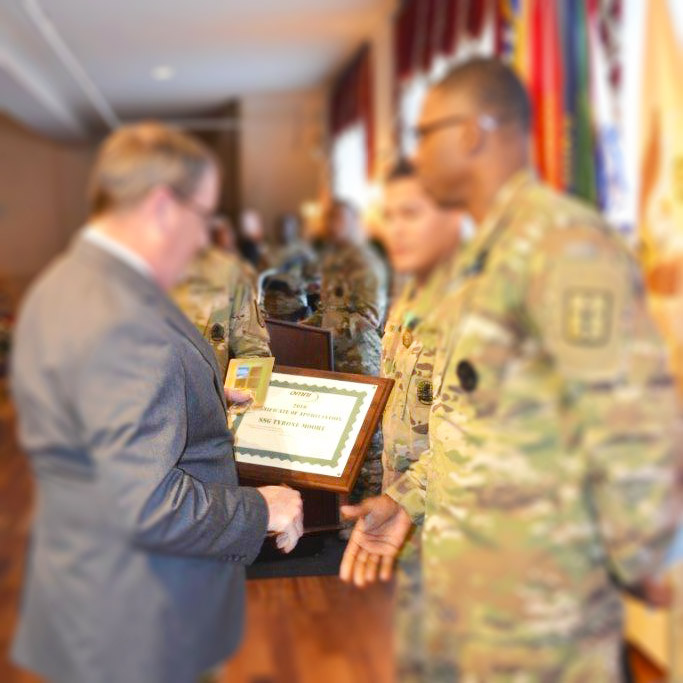 We at Omni recognize excellence, which is why we are honored to be able to attend the Quartermaster 23rd Brigade Instructor of The Year.
The 23rd Quartermaster Brigade trains over 23,000 students annually, consisting of enlisted personnel from the United States Army, Air Force, and Marine Corp. The Brigade enforces high standards of training and discipline. The Instructor of The year is a prestigious award granted to exceptional teachers who show passion and dedication in their craft.
We were honored to hand each of these awardees a plaque and gift card to show Omni's appreciation of their hard work.
Friendship Rewards Program
Refer a friend and get a $25 Omni Gift Card