San Onofre Spring Fling 2017
The San Onofre Spring Fling is held every year withing the one of the largest housing communities in Camp Pendleton, CA. The event is a combination of a meet and greet, flea market and networking mixer all rolled into one. Events like these help service members get a feel for the neighborhood and people in the community, which is especially beneficial for service members who just finished a PCS move.
At Omni we enjoy being able to speak with our service members face to face at events such as these to really get a chance to understand our service members better. We let them know that our office is there for them and they can visit us for financial advise and attend our Out of Debt seminars. Thank you to everyone who visited our booth. We look forward to next year's San Onofre Spring Fling.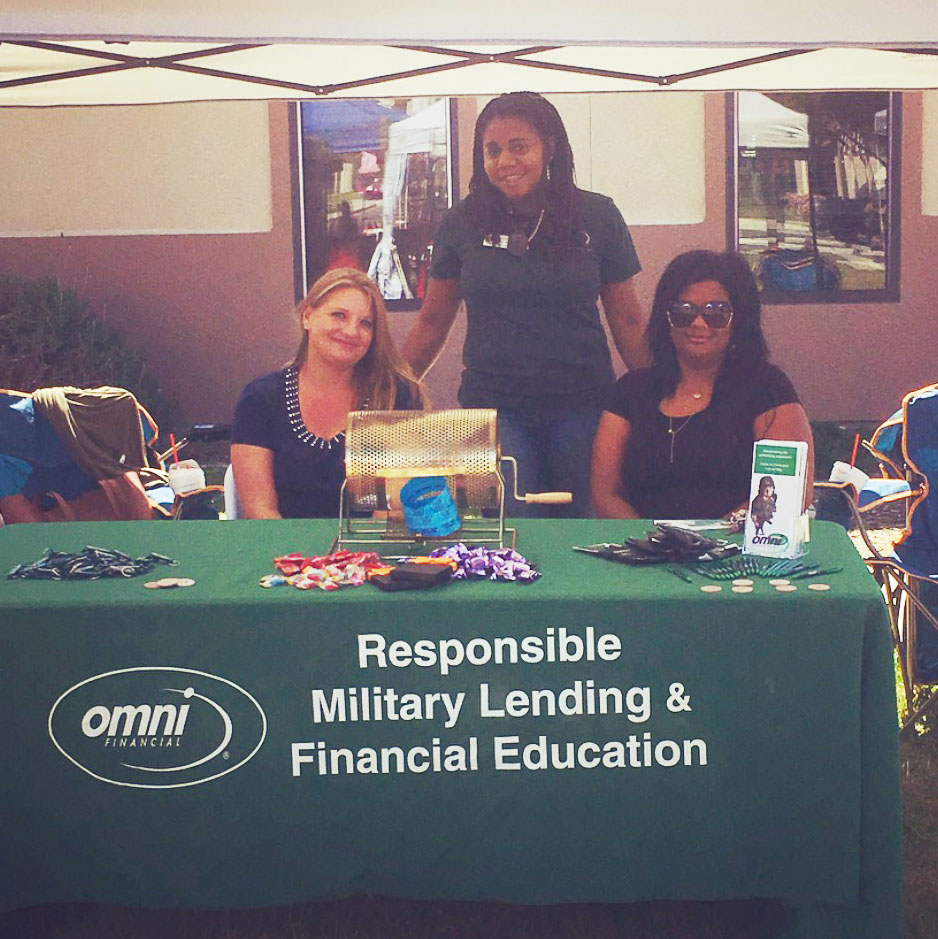 Friendship Rewards Program
Refer a friend and get a $25 Omni Gift Card