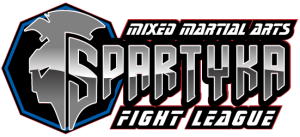 "Supporting the Modern Day Warrior"
The Spartyka Foundation is a proud supporter of the service men and women throughout the world in all branches of the military. The foundations founder, Jimi Partyka, has served in the United States Navy for over 21 years. Jimi's background allows Spartyka to have a deeper understanding and special response for the sacrifices the men and women of the military make on a daily basis. The organization is 100% volunteer based with a vision of offering services and programs to help motivate, celebrate, and inspire veterans and their families through recreational activities, community involvement, and social events.
Spartyka 5k
One side of The Spartyka Foundation is their 5k Run/Walk events, also known as Wounded Warrior 5k. These events honor the daily sacrifices made by the men and women in the military as well as support wounded veterans. It's goal is to raise funds and show support for the wounded veterans by raising awareness and enlisting the public's aid for the needs of injured service men and women through direct programs, services, and connecting with each other.
Spartyka MMA
Spartyka Fight League was established in late 2010 with the intention of hosting professionally organized and hosted amateur mixed martial arts competitions. The participating athletes are able to practice their art within the local area in front of fans who appreciate, admire and respect their sport. In addition, the Spartyka Fight League portion of Spartyka Nation is a proud supporter of the US Military and Veterans as well.
Omni Military Loans is a proud supporter of The Spartyka Foundation to help honor the men and women of the military and to help raise awareness for veterans and wounded service members needs. We are honored to have the opportunity to support the efforts by The Spartyka Foundation and we appreciate all of their efforts.
For more information on The Spartyka Foundation, click here.
For more information on the events we have attended, please click below.

Friendship Rewards Program
Refer a friend and get a $25 Omni Gift Card