The Big Game 2016. Come join us on February 7th for this year's Big Game. We will be sponsoring viewing parties across the country!
A Super Sports Event as the exclusive sponsor of the Big Game on Sunday, February 7th our General Manager, Gary Ruebush says come out and cheer on a team. The location is Sarges Grill just outside Ft. Carson's gate 20 beginning at 4:00PM. Sarges Grill is owned by two retired military veterans which lends itself to a guaranteed good time for service members. Come out, relax and view the Big Game, enjoying refreshments, give-a-ways and a chance to enter our raffle for a prize at Halftime. You don't want to miss the Big Game!
A Game Without Equal. The Ft. Benning Brew Pub will be the place to be on Sunday, February 7th. With the pre-game activities starting at 4:00 PM Omni District Manager Rick Sanders says this is the perfect opportunity for you, your friends and family to kick back and enjoy the big Game and the all the TV commercials that make this game so special. You can even sign up for a free Omni raffle. This will be better than being on the 50 yard line!
Mavericks Grill will be the place to be on Sunday, February 7th beginning at 4:00 PM. Why? To be part of the biggest spectacle in sports. We at Omni are happy to sponsor this year's Big Game at Mavericks to help our service members relax with a great game, food and drink. Enter our raffle for a chance to win a $50 Gift Card. Football, food and good company…What a Sunday!
An NFL Must See with the promise of 20 TV screens, food, pool and video games Omni General Manager Brian is confident that sponsoring this season's Big Game on February 7th at the Sports USA Club in Ft. Bragg was the right move. The fun starts at 4:00 PM including a chance to enter an Omni raffle and win a prize at half time and at the end of the game. Hope to see you there. And why not bring a friend or two!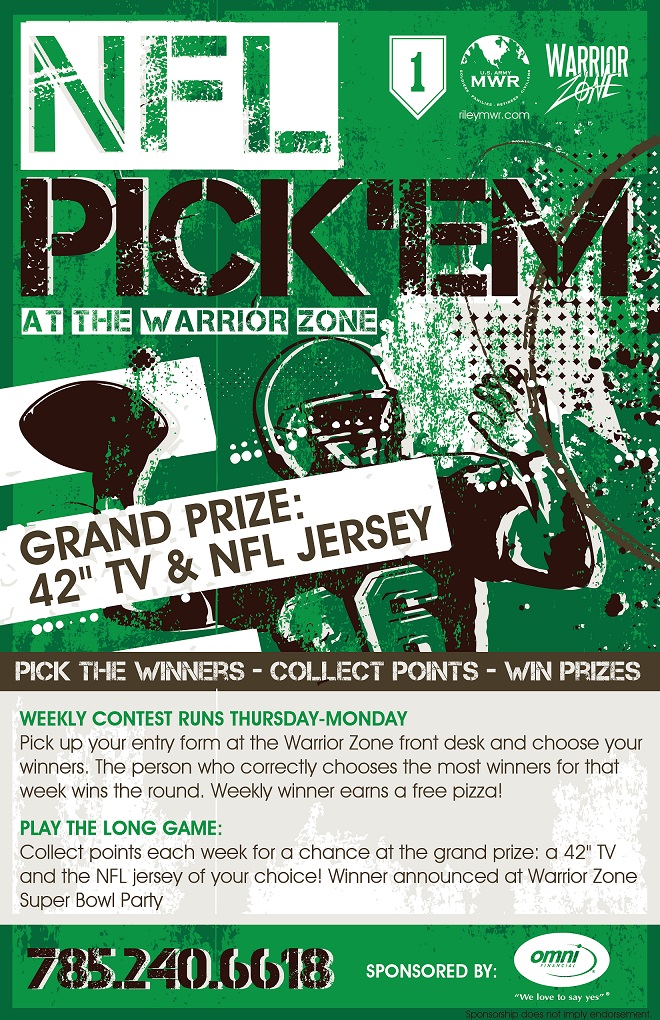 There is No Tomorrow! At 4:00 PM on Sunday, February 7th Ft. Riley's Warrior Zone, with TVs everywhere, will be the place to catch the big game. Our General Manager Jim Webb will represent Omni in its sponsorship at the event providing promotional give-a-ways, food to help you enjoy the game and a raffle at the end of the game. Come early to get a good seat and check out all the action!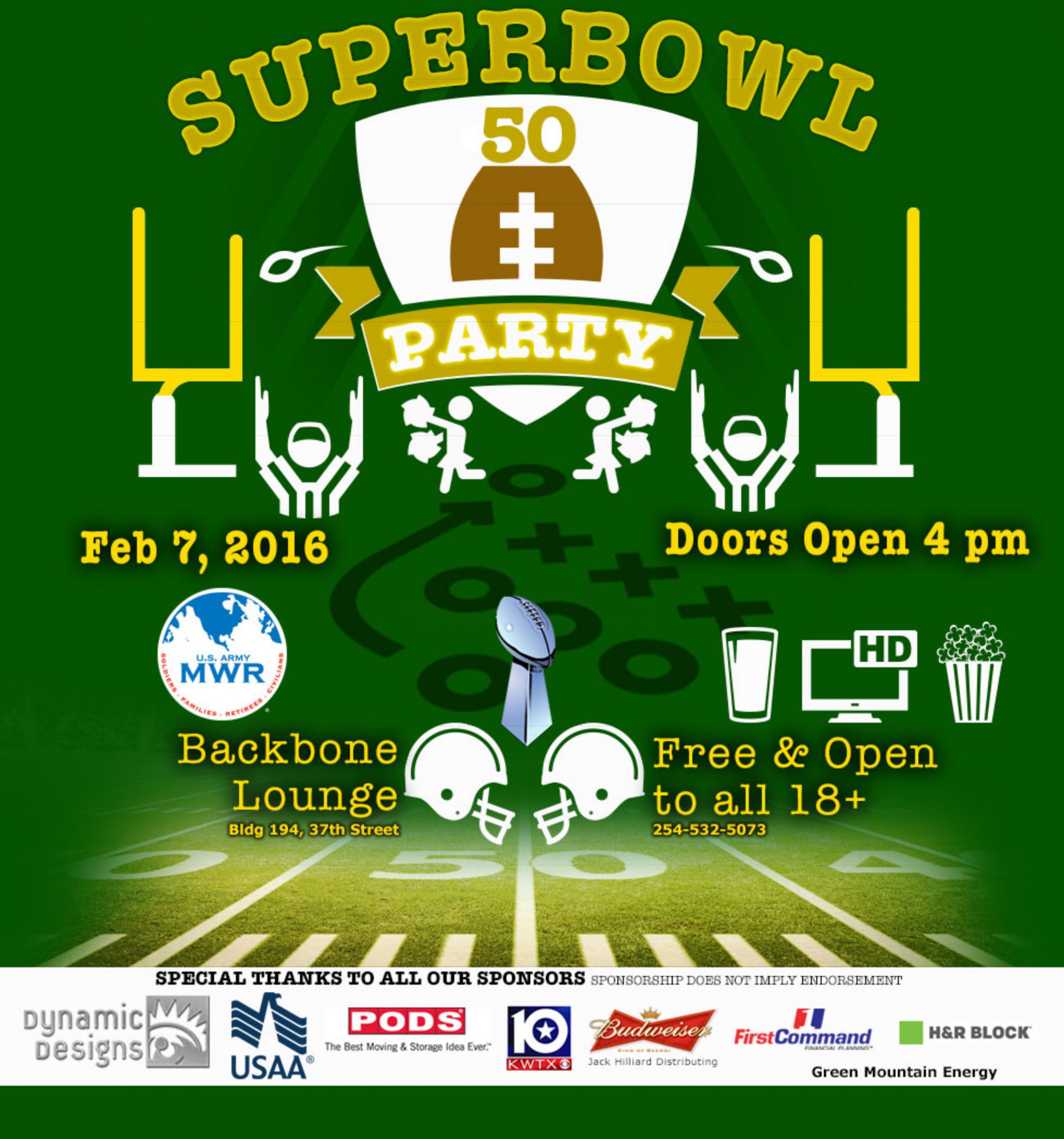 It's Bigger than Big If you're looking for that perfect place to watch the last football game of the season The Backbone Lounge (Phantom Warrior Club) on Ft. Hood is the place. Beginning at 4:30 PM on Sunday, February 7th, General Manager Keith Callands has arranged for Omni to sponsor this year's Big Game party. With the anticipation of a great game, food, beverages, give-a-ways and a free Omni raffle! Where else would you want to be? See you on the 7th for the big game.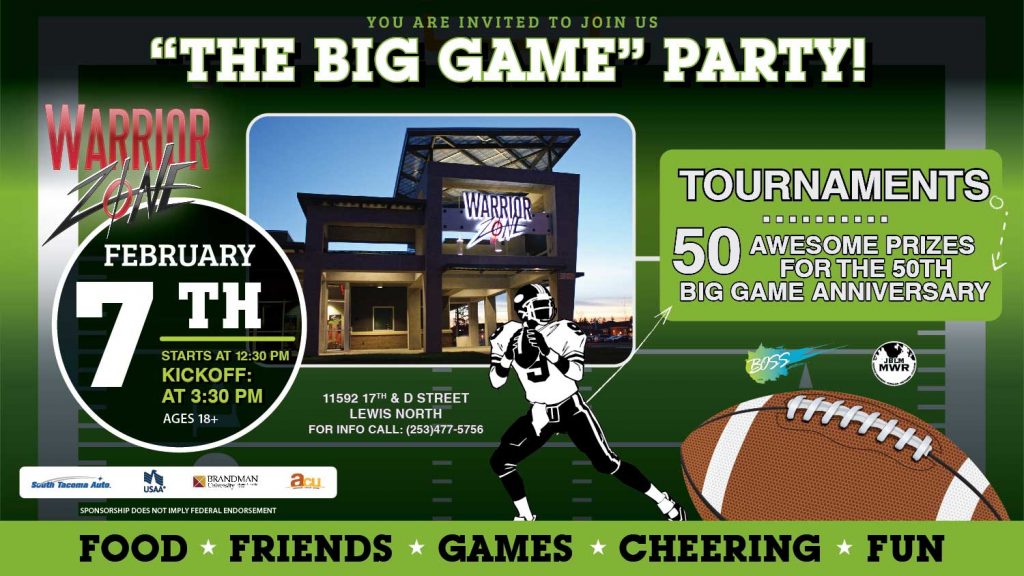 Great Football & Great Ads After sponsoring many MWR events during 2015 Omni General Manager Jaime Eligio will start off 2016 by sponsoring MWRs Big Game Party at the Warrior Zone on Sunday, February 7th. We invite you to stop by our booth before or during the game to say hi to Jaime, ask questions and enter his raffle . The party gets started at 2:30 PM so plan on arriving early and enjoy!

And the NFL Champ will Be? Are you stationed on Ft. Lee and can't seem to get your fill of football? Well, on Sunday, February 7th at 4:00 PM Omni District Manager Jeff Heckert, will sponsor a Big Game party in Bottom Line Sports Bar & Grill. So don't miss out on the excitement of the last and most important football game of this NFL season.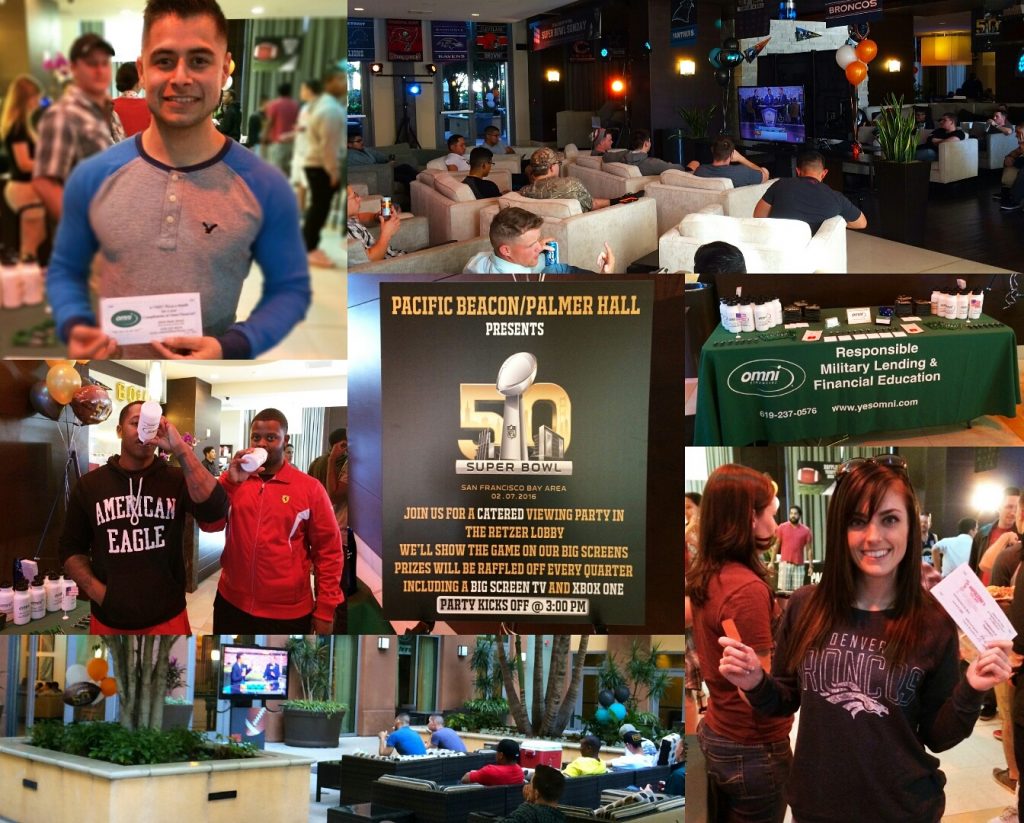 50! The Pacific Beacon military housing complex will be hosting a Big Game Party for its service members on game day Sunday, February 7th. When the festivities begin at 3:00 PM our GM Willie Harris will be there offering free promotional items, meeting and greeting the attendees and conducting a raffle for a lucky winner at the end of each quarter for "Pizza for a Year." Come join us at this wonderful location.
More Locations Coming Soon!

Friendship Rewards Program
Refer a friend and get a $25 Omni Gift Card