Military life can be challenging, and it can be especially difficult during the holidays. Military families may be away from loved ones, budgets can be stretched thin, and schedules can be hectic. As a way to help and show our support to the military during this stressful time of year, Omni Financial got into the spirit of the season with our Holiday Giving Program.
What We Did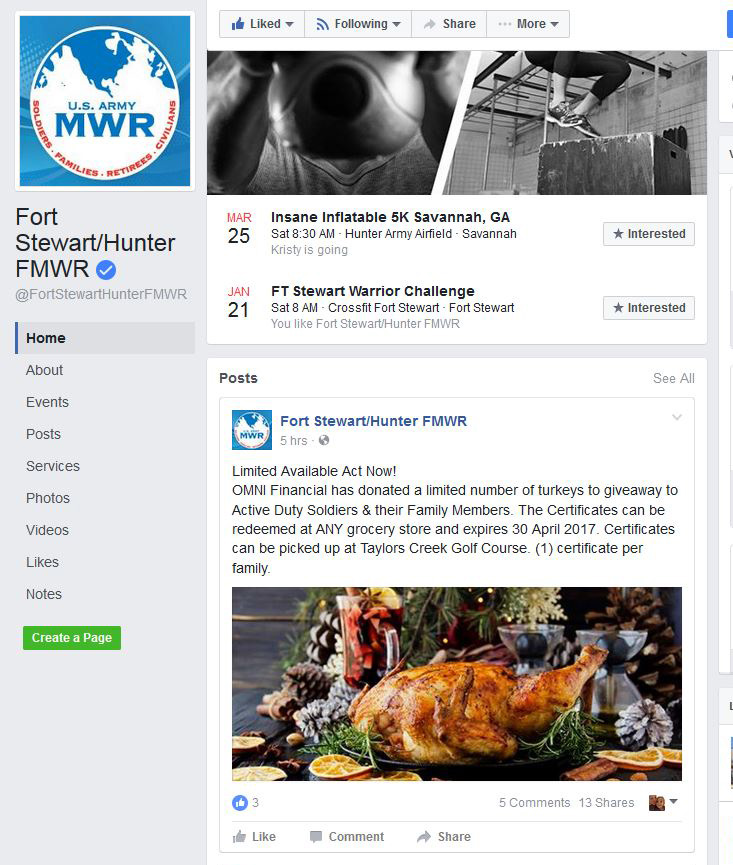 Omni donated free turkey gift certificates to the Ft. Stewart MWR which were distributed to dozens of active duty soldiers in the Hinesville, GA area. The donation was part of Omni's annual company-wide initiative where our branch offices give free turkey or ham gift certificates to service members directly or through special partnerships with MWR programs or other military-related organizations. The certificates can be redeemed at commissaries or any food store that accepts manufacturer coupons. In 2016, over 1,200 certificates were donated and distributed throughout the country.
We hope the gift certificates provided the recipients with a little cheer so that they could enjoy a special holiday meal with their families. Omni Financial is thankful for all our nation's military members and we are happy to show our appreciation to these brave men and women all year long.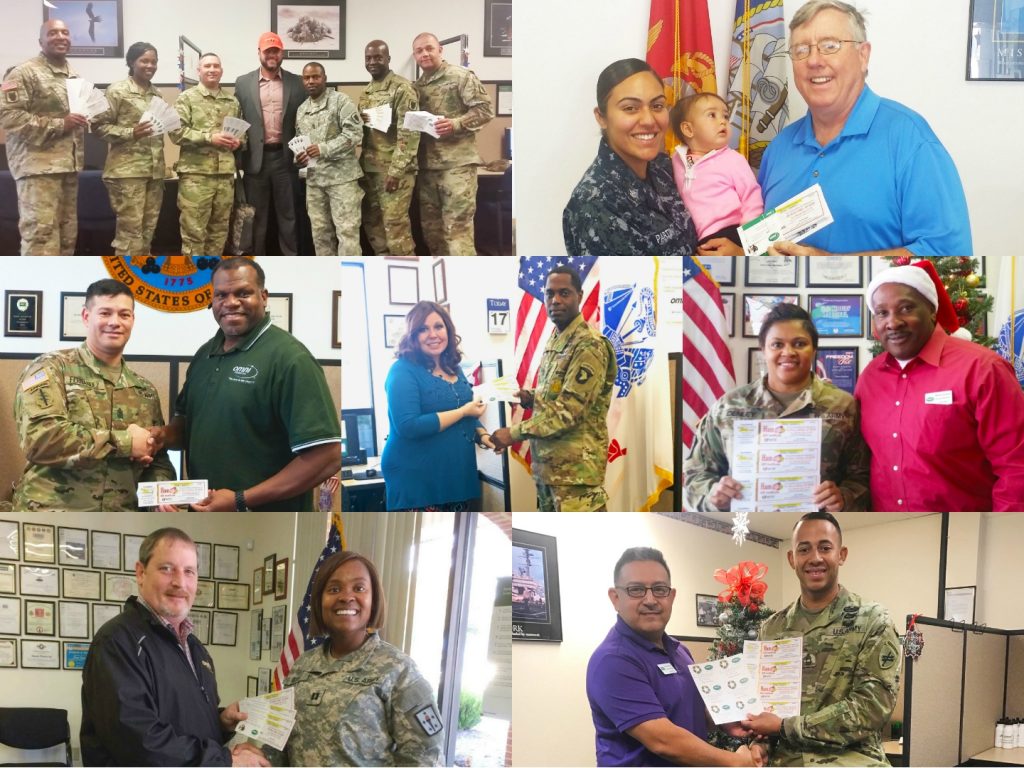 Friendship Rewards Program
Refer a friend and get a $25 Omni Gift Card