Dogs can be summed up in three words: They're the greatest. Loyal to a fault, endlessly hilarious and constantly seeking their owners' approval and affection. Many of us would agree, dogs represent all that's good in the world. It's little wonder why millions of Americans throughout the United States not only have a four-legged friend of their own, but also consider them more than just trusty companions; for many dog owners, dogs are like members of the family.
If you're stationed at Fort Liberty and looking for things to do with your military family, you may be thinking about some fun things you can do as a whole family — with your pooch member of the family to be tagging along. We have discussed through blogs in our website some fun activities that are available in and around Fort Liberty, such as touring the Museum of the Cape Fear Complex, taking in a ball game at Segra Stadium or canvassing the grounds of Content Farm in Fayetteville. To complete those discussions we need to add some "dog-friendly" attractions to the list of activities.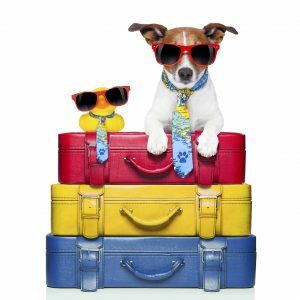 These activities, however, will make your dog's tail wag with delight:
Dine at Huske Hardware House Restaurant & Brewery
There aren't too many eateries where dogs have a seat at the table, but Huske Hardware Restaurant & Brewery is one such exception. Located in Downtown Fayetteville and one of the oldest breweries in all of North Carolina, the Huske Hardware House Restaurant & Brewery is veteran-owned and is also part of the National Register of Historic Places. The building that houses the restaurant is over 115 years old and was long used as a department store. But since 1996, it's been a favorite watering hole for Fayetteville locals as well as service members at the Fort Liberty military station.
And yes, dogs are more than welcome to join you for the meal on its bricked-in patio. Believe it or not, there are over three dozen dog-friendly restaurants and taverns in Fayetteville, according to BringFido.com. These include the Blue Moon Cafe, Mellow Mushroom, Mission BBQ and Zoe's Kitchen.
Go to Huske Hardware House Restaurant & Brewery's website for more information on menu offerings and reservations.
Get in touch with nature at Carvers Creek State Park
The former home of James Stillman Rockefeller, who passed away in 2004, Carvers Creek State Park was established as a state park in 2005, fairly recent by park standards. But this Spring Lake, North Carolina retreat (a roughly 10-minute drive from Fort Liberty) is steeped in history, being the home to the Long Valley Farm and the Rockefeller house that was built before World War II.
Carvers Creek State Park is also the perfect place for your wildlife-curious canine. Birds like Blue Grosbeaks, Savannah Sparrows and Blackburnian Warblers dot the sky and woodpeckers can be both heard and seen at this park. In fact, Carvers Creek State Park is a popular park for woodpeckers, as eight species have been spotted here, including the rare red-cockaded woodpecker.
Visit NCParks.gov for more information. Pets are welcome guests but need to be leashed while on state park grounds.
3. Experience thrills while your dog chills at Carowinds
Located in Charlotte, the Carowinds theme park is quite a distance away from Downtown Fort Liberty; it's a two-and-a-half-hour drive. But if your dog enjoys a ride, Carowinds may be worth the trip. Not only does this theme park accept dogs, but they get in for free – to a degree.
There are dozens of rides and experiences at Carowinds, from the Carolina Hill Waterpark to the Carolina Cyclone. Of course, these rides aren't designed for dogs, but the theme park does offer crating services on a daily basis from open to close. This service comes at no extra charge beyond general admission. Here's the link to find more details on the pet policies there and what items you may need to bring with you to ensure your dog rests comfortably during your stay.
Pamper your pooch at Naturally Unleashed
You probably have a dog who's happy so long as they're with you, but sometimes, it's good to go to a place where it's all about them. That location is the Naturally Unleashed Pet Nutrition Center. With three locations in Fayetteville alone, the family-run pet store's singular mission is "providing the best for your best friend," and does so through high-quality organic foods, treats, toys and grooming services.
Naturally Unleashed is also a highly military-friendly business. It occasionally offers discounts to active duty and veteran service members. Just visit the "Special Offers" section of the website for announcements.
Let your dog run wild at Riverside Dog Park
If your dog had the ability to pick the one thing they most wanted to do, their paw might point to Riverside Dog Park. Located on 555 North Eastern Boulevard, Riverside Dog Park is actually one of three dog parks found in Fayetteville, the others being Bailey Lake Dog Park and Westover Dog Park.
Riverside Dog Park has two fenced-in areas, one for larger dogs and the other for smaller dogs (25 pounds or less). While they're free to roam as they wish while in those areas, they need to remain on a leash elsewhere on the property. Here's more information about the dog park, which includes guidance on necessary medical records.
If your dog could talk, they'd undoubtedly say "yes" to joining you on these adventures. If you need assistance financially to make these trips possible, come and visit Omni Financial. We serve the military community and may be able to provide you with a military loan for any cost you may have, whether related to your pets' well-being or otherwise. Contact us today to learn more or apply now; we love to say yes.
The information provided in this blog post is for informational purposes only. Visit the individual websites for complete details including hours of operation and pricing information. Omni Financial does not endorse, recommend or imply affiliation with the referenced companies, events or organizations.