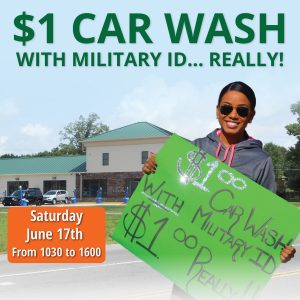 Omni Will be hosting a $1 Car Wash on Saturday June 17 for service members. Show your military I.D. and get your car wash for only $1…Really! Car Wash will be held:
Screaming Eagle Express Car Wash
2159 Fort Campbell Blvd
June 17, 2016
1030-1600
Update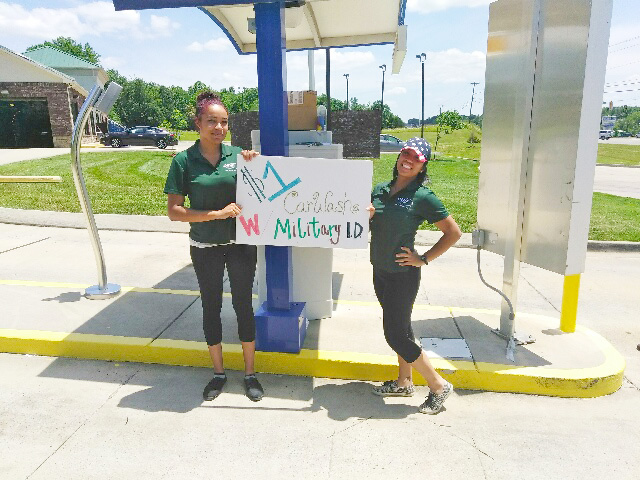 There was a huge turn out and we thank everyone who attended. Active duty and career retired military in the area were invited to get their cars washed for $1 at the Screaming Eagle Express Car Wash. At the end of the car wash, Omni returned the money to each service member, and then surprised the unsuspecting customer by giving them an additional dollar accompanied by an expression of gratitude for their service.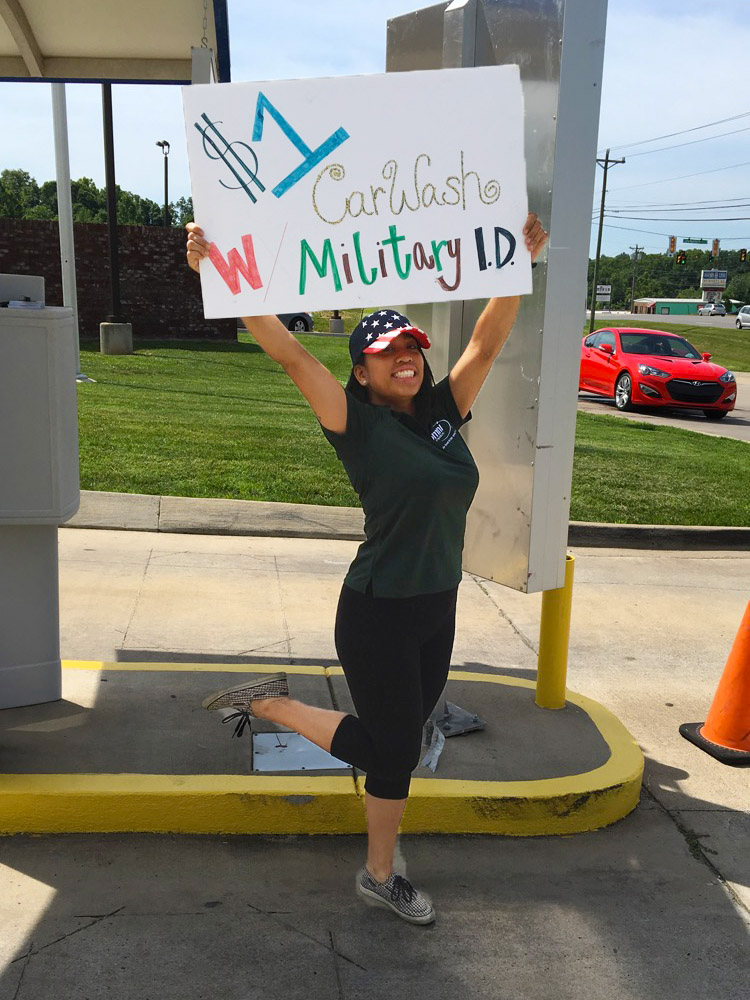 All of us at Omni Financial love to show our appreciation to America's military. The Omni team at the Clarksville, TN office near Ft. Campbell recently "drove" that message home by hosting a special car wash event.
The day was a big success, attracting many servicemembers and military retirees. Bob White, Chief Compliance Officer of Omni's Ft. Campbell office, was a proud event participant and said, "My favorite part was seeing the smiles on their face when we handed them a dollar."
The car wash was just one of many events Omni sponsors throughout the year to honor the U.S. military. General Manager of the Clarksville office, Glenda Williams, summed up Omni's sentiments about America's heroes by saying, "We appreciate them every day for the sacrifices they make for our country…We are always looking for a way to give back."
View video of Omni's Clarksville, TN car wash event here:
https://www.youtube.com/watch?v=zVQymh8QuDE&feature=youtu.be

Friendship Rewards Program
Refer a friend and get a $25 Omni Gift Card