Omni celebrated Valentine's Day in style this year. Our offices took some great photos showcasing their Valentine's Day cheer and we'd love to share them with you!
Clarksville, TN/Fort Campbell
Continuing to honor our commitment to serving our military community, our specialists in Clarksville is celebrating Valentine's Day with much excitement!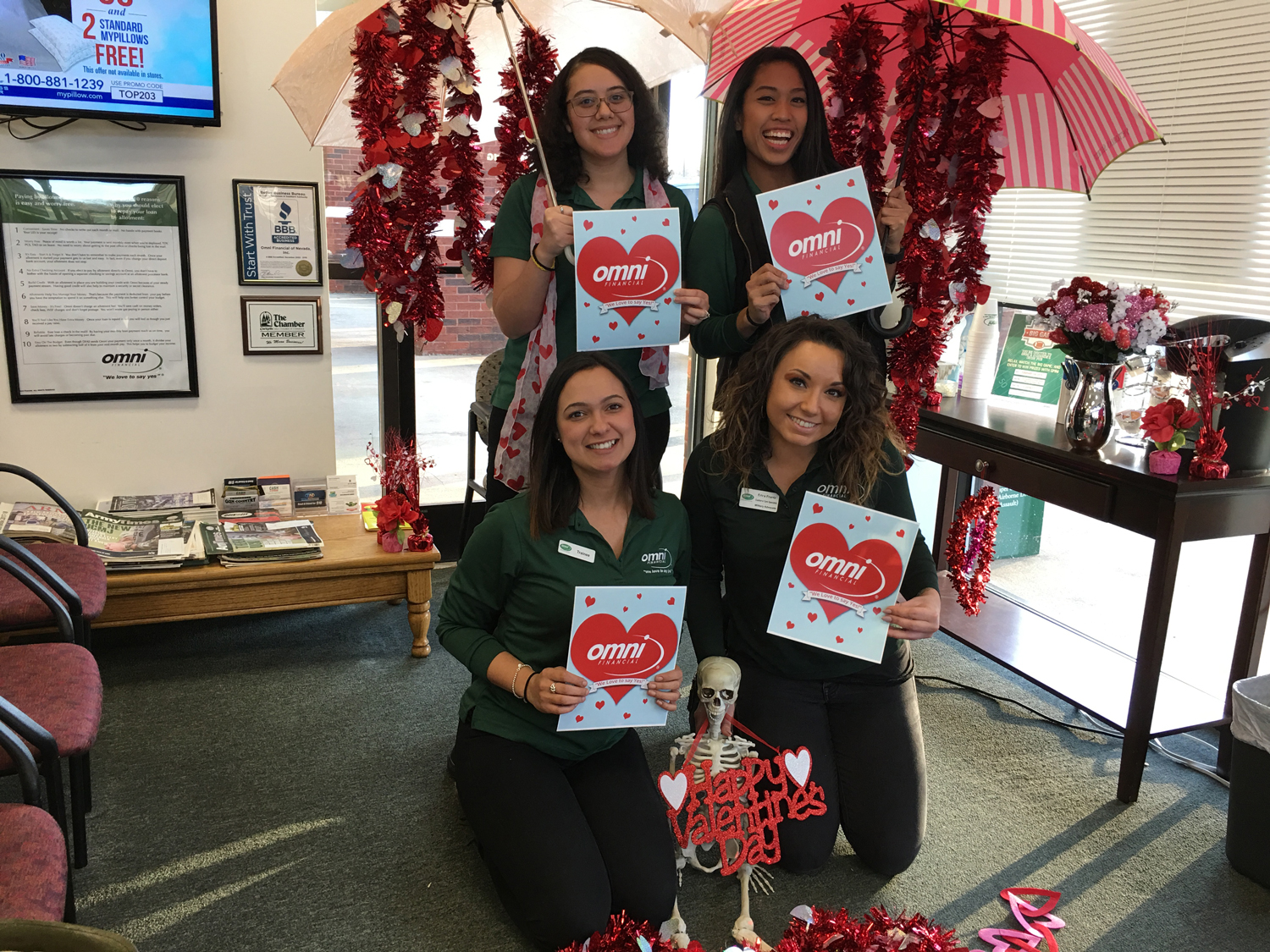 Evans Mills/Fort Drum
Even the snow won't stop our team in Evans Mills from supporting the military community and having an amazing Valentine's Day!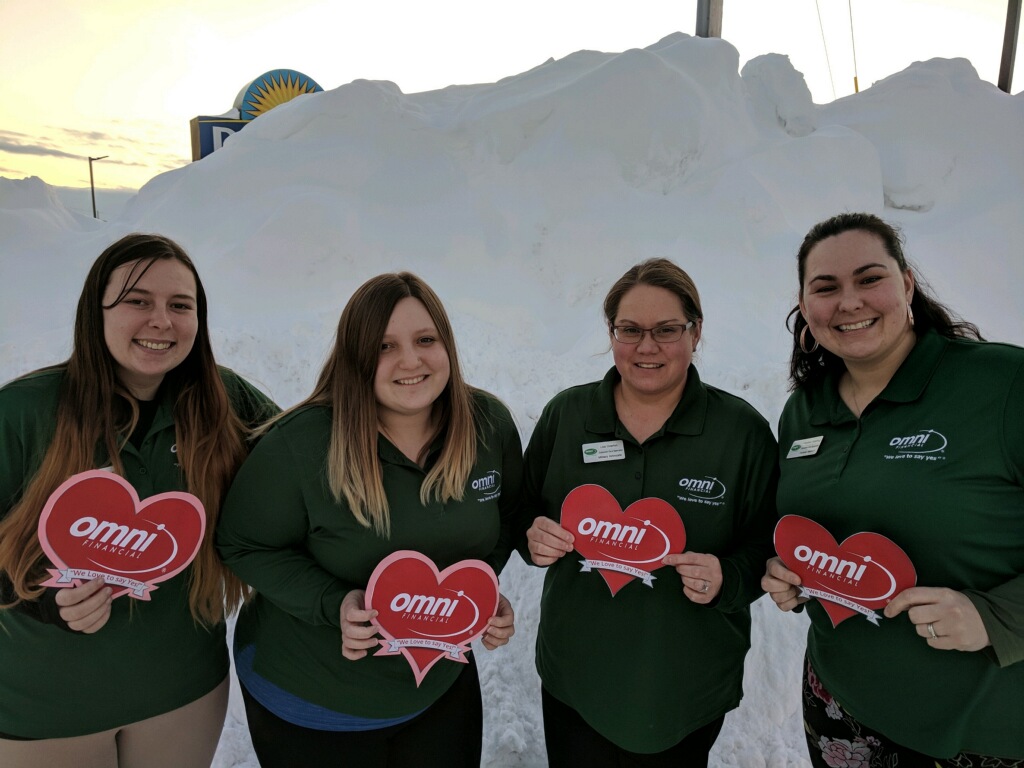 Fayetteville, NC/Fort Bragg
Our Fayetteville office created some beautiful decorations for their Valentine's Day. They even decorated each heart by hand! Stop by during the holiday to enjoy unparalleled customer service and take in the amazing decor!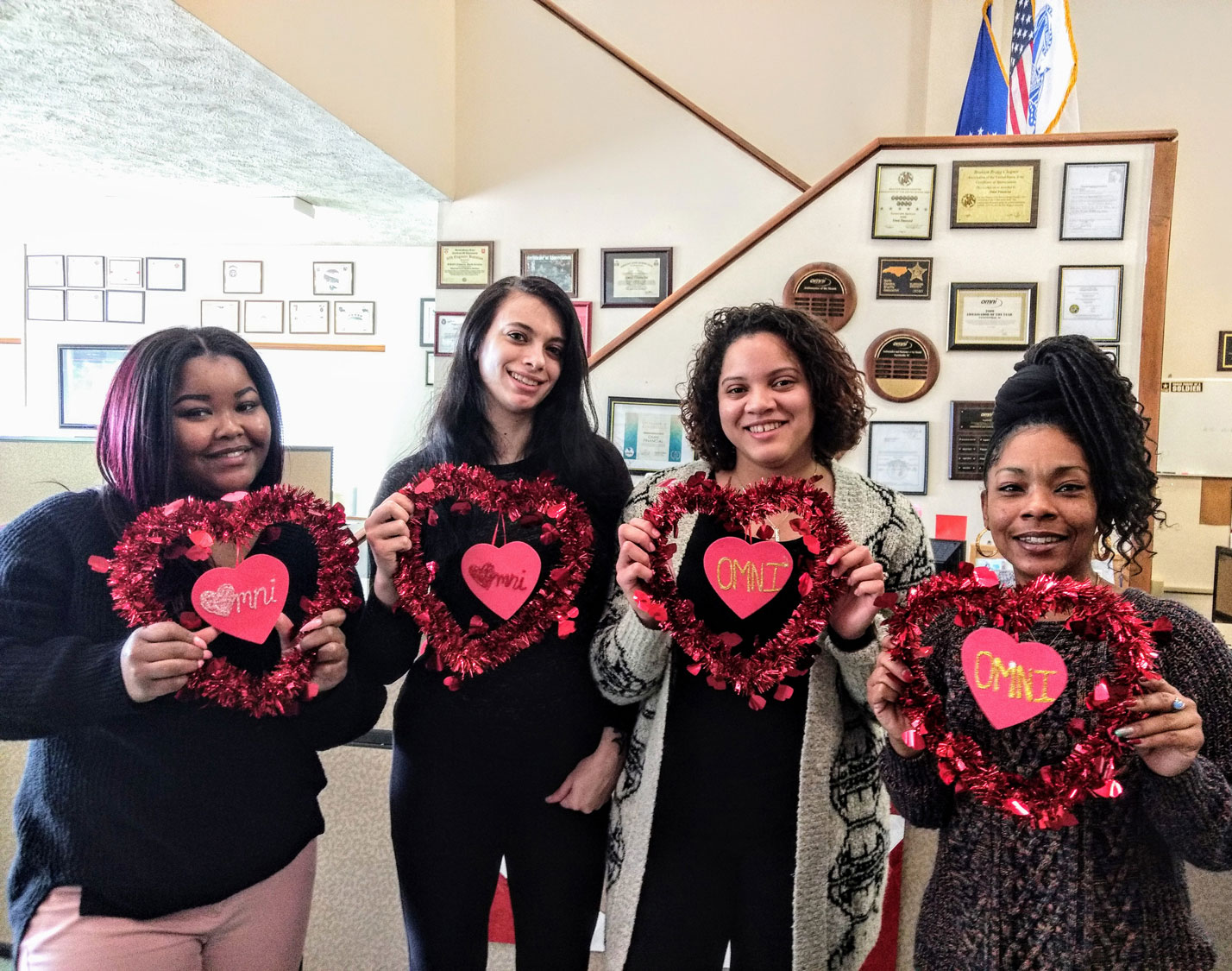 Killeen, TX/Fort Hood
Mylanda and his team are excited to share their passion for Valentine's Day! Stop by our Killeen office and let our great staff help during the holiday season.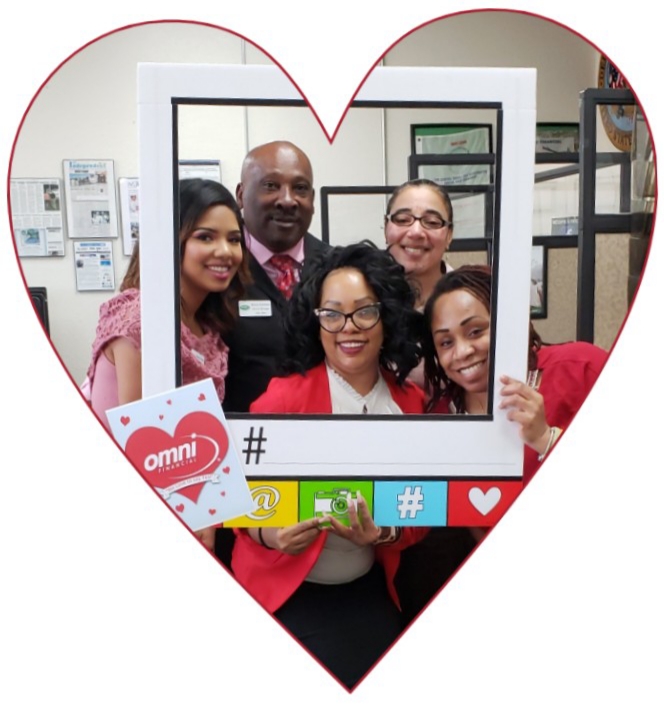 Lawton, OK/Fort Sill
Our staff are excited for Valentine's Day and hope you are too! Serving the military community is something we love to do, so why not come see us in Lawton!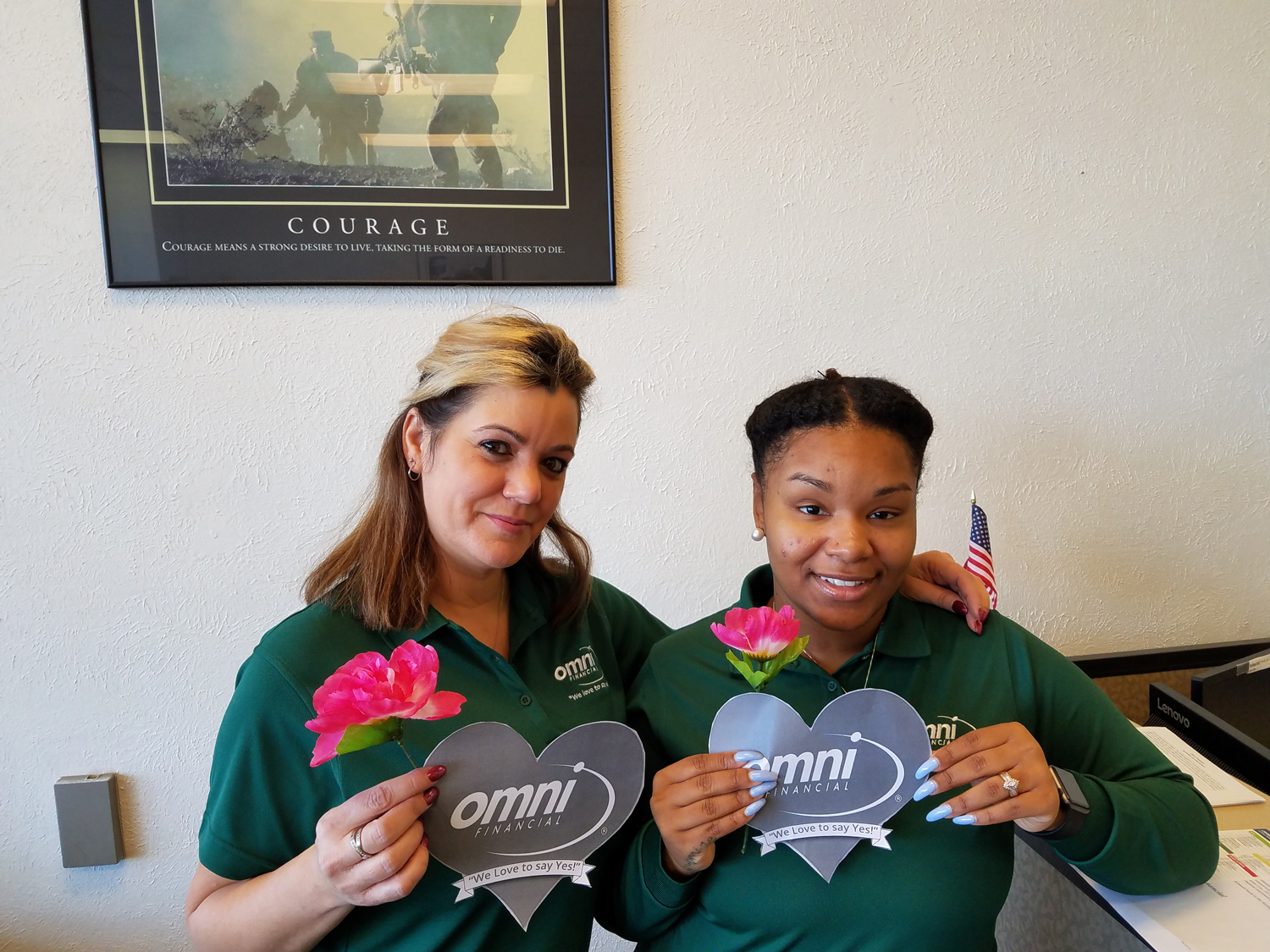 Leesville, LA/Fort Polk
Betty and her team in Leesville made this wonderful collage to show off their Valentine's Day spirit! Everyone is all smiles on this special day and when serving the military community.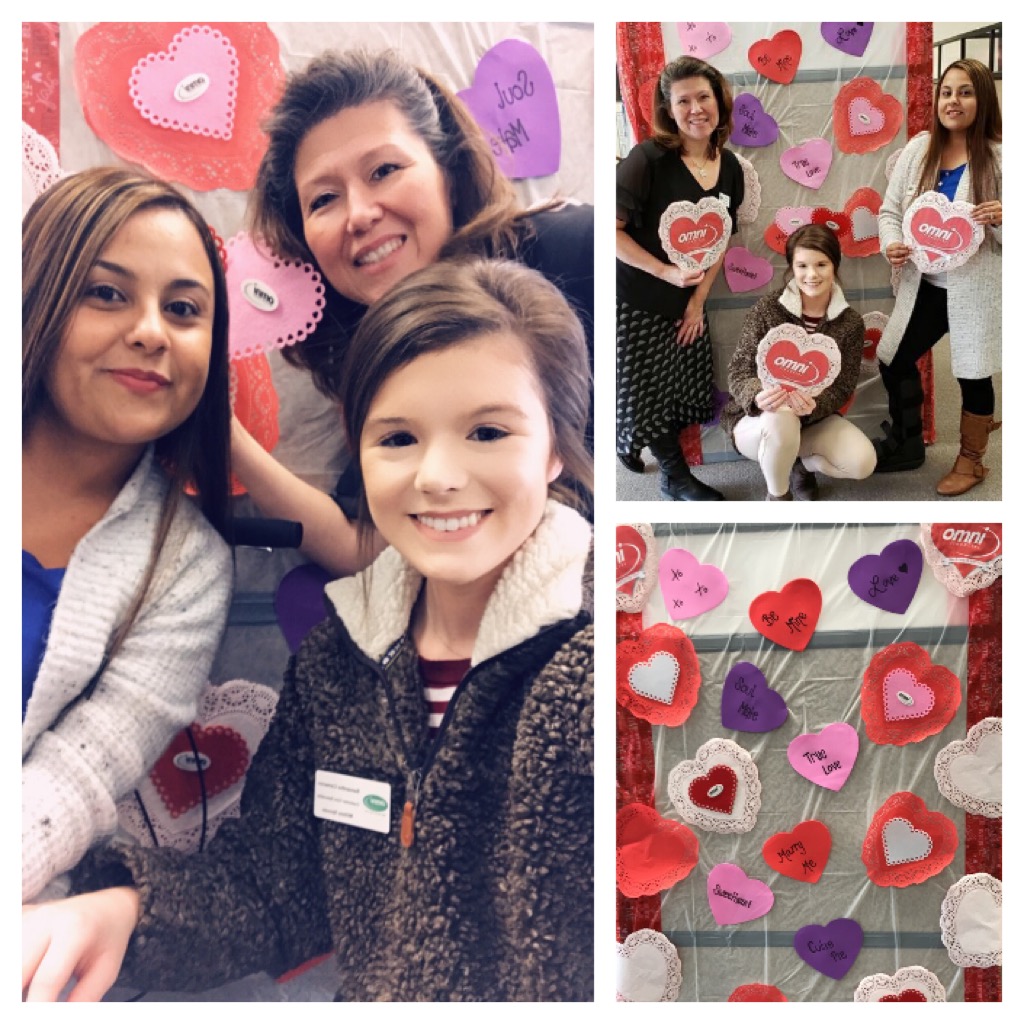 Prince George, VA/Fort Lee
Sandra, Ashley, and Joyce are ready to say yes to Valentine's Day! Come say hi to them at our office in Prince George, VA.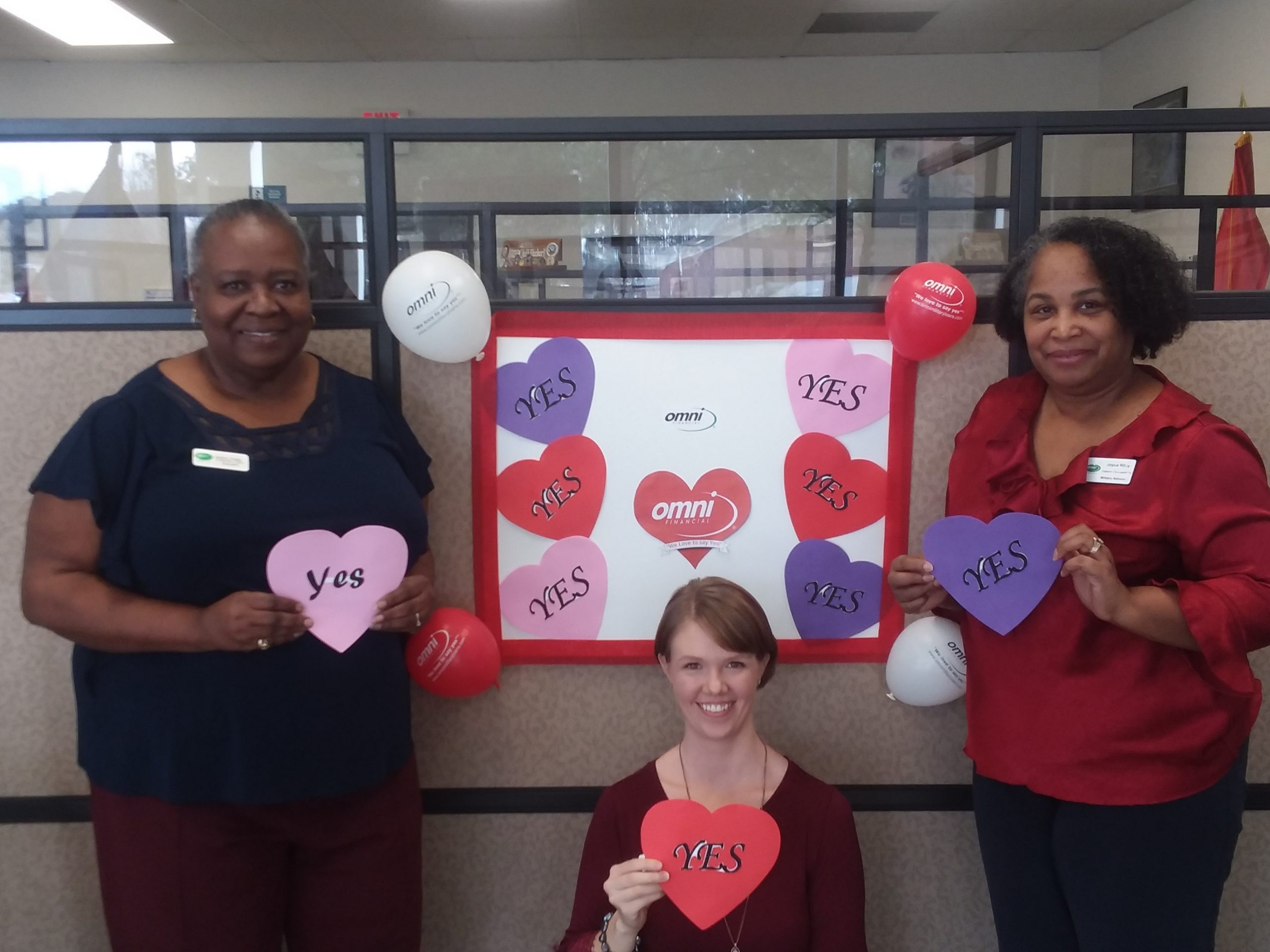 San Diego, CA/San Diego Naval Base
Our staff is enjoying a warm Valentine's Day celebration! Omni loves serving the military community, so warm up your day by coming into our San Diego office and seeing all of our friendly faces.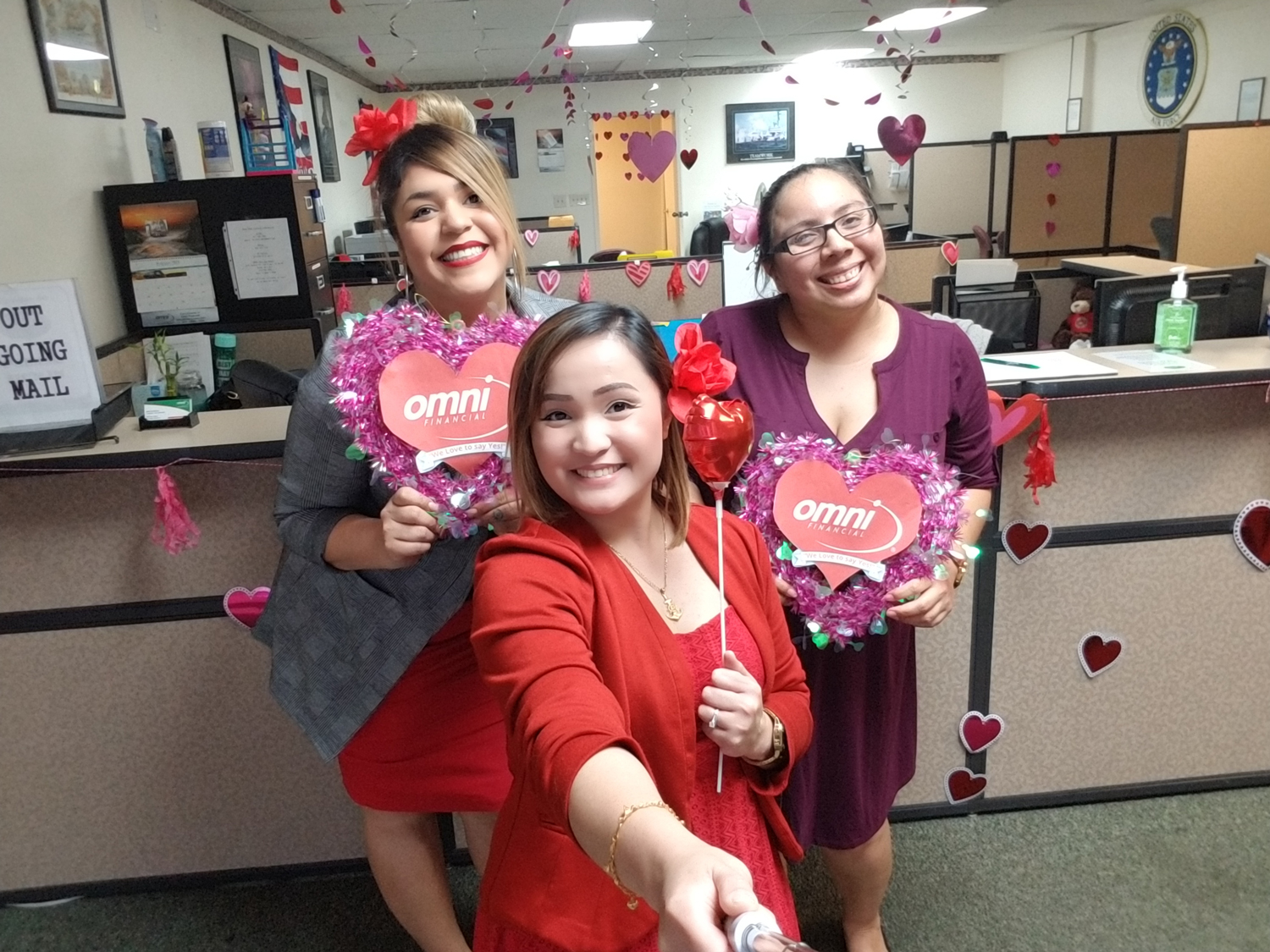 We would like to thank you for celebrating Valentine's Day with us! Visit our Special Ways to Celebrate Valentine's Day, Valentine's Day Care Packages, and Military Valentine's Day Discounts and Gifts blogs for more Valentine's Day content.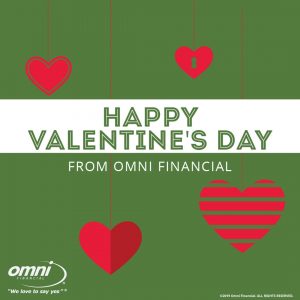 Friendship Rewards Program
Refer a friend and get a $25 Omni Gift Card