Omni Military Loans Blog:
7 Military Benefits You May Not Know About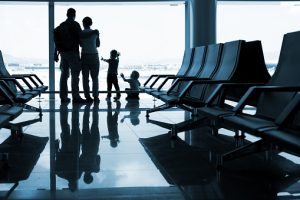 As a member of the United States Armed Forces, you proudly serve our country. In return for your dedication, you are entitled to many benefits. Some of the benefits are widely known – such as VA loans, the Post-9/11 GI Bill and the ability to shop at commissaries. But there are other perks you may not be aware of.  
The following are just a few of the lesser-known privileges that are available to active duty service members and their families. Check them out!  
7 Military Benefits You May Not Know About
Adoption reimbursement – The DoD Adoption Reimbursement Program allows active duty military personnel to receive reimbursements for qualifying adoption expenses.  A service member may be reimbursed up to $2,000 per child, with a maximum reimbursement of $5,000 in any calendar year. Visit DFAS to learn more about the program, eligibility criteria and the reimbursement application process. 
Free counseling –  Military OneSource and the Military Family Life Counseling Program offer up to 12 free, confidential, face-to-face non-medical counseling sessions to active duty, National Guard and reserve members, and their immediate family members and survivors. A mental health professional can provide support for managing all types of challenges including deployment, PCS moves, marital issues, stress, grief and more. Visit the Military OneSource website to learn more.   
Free or discounted air travel – Military members, career retired and their families are eligible to travel by air to destinations around the world for free or almost free when they use Space-Available (Space-A) flights. The Space-A flight program allows qualified passengers to fill unused seats on military flights.  Passengers are put into categories that determine flight priority. Space-A flights are best for people who have some flexibility with their travel plans.  Military OneSource has details about the Space-A program including information on eligibility, restrictions, and more.
Free tax help – Most members of the military qualify for free tax preparation services, and many of the services are available on or near military bases through the IRS-sponsored Volunteer Tax Assistance (VITA) program. Military are eligible for other free and discounted tax preparation resources as well, including Military OneSource's tax consultants, TurboTax Military Edition and TaxSlayer.com's Military Tax Edition.  
Free tutoring and test prep for kids – Military kids in grades K-12 are eligible to receive free academic support that can help them succeed in the classroom and beyond. Tutor.com offers free one-on-one online tutoring in more than 40 subjects and grade levels. Tutors are also available to help high school students prepare for the SAT and ACT. eKnowledge offers military children free or discounted SAT and ACT PowerPrep programs.  
Free summer camp for kids – Operation Purple runs free, one-week residential summer camp programs exclusively for military kids. The camps feature all the fun, traditional camp activities, but also include special programs designed to help children cope with the stresses of military life. There are currently 14 camp locations around the country and admission preference is given to children who have a parent who is in a deployment phase or a parent who has been wounded. For more information, visit the National Military Family Association website.  
Tuition assistance for military spouses and dependents– As a service member, you may already be aware that the Post-9/11 GI Bill gives you an opportunity to receive up to 100 percent funding for tuition and fees at an in-state public college. But did you know that you can transfer all or any unused portion of your Post-9/11 GI Bill benefits to your spouse and/or dependent children? For details about transferring your benefits, visit the U.S. Department of Veterans Affairs website.  
In addition to the above, service members are also eligible for all types of military discounts—  from hotel and vacation discounts to savings at theme parks, movie theatres, spas and much more. Often you can take advantage of a discount just by showing your military ID. If you don't see a military discount available when you are making a purchase or reservation, be sure to ask if one is offered.